Liberty University Promoting 'Look Up' Campaign to Combat Dangers of Digital Addiction
Liberty University Promoting 'Look Up' Campaign to Combat Dangers of Digital Addiction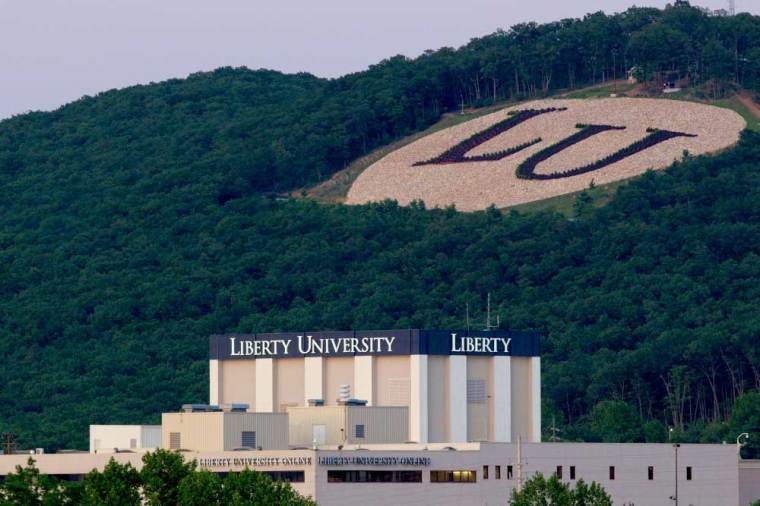 Liberty University's Center for Digital Wellness is overseeing a campaign to counter the apparent rising trend of addiction to digital technology.
One of the efforts being overseen by the Virginia-based evangelical Christian university is the "LOOK UP" campaign, which encourages young people to engage in off-line social interaction.
Dr. Sylvia Hart Frejd, executive director of the Center for Digital Wellness, told The Christian Post that the LOOK UP campaign has been active throughout this semester.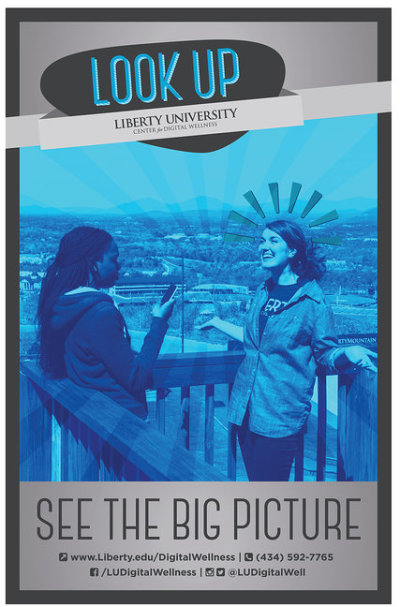 "This semester we had some LOOK UP flash mobs around campus to encourage students to look up from their phones and engage in real life. Next week our theater arts department is putting on two LOOK UP plays," said Frejd.
"We are very pro-technology at the center and use social media to spread our awareness campaigns. I'm also doing conversation-mentoring groups with students to help them grow their real life skills."
Frejd also told CP that the Center for Digital Wellness was looking into expanding the scope of the LOOK UP campaign in the near future, among other projects.
"Our future projects include a Digital Detox Retreat, training a team of peer-mentor coaches to provide face-to-face coaching conversations with students," continued Frejd.
"Expand the LOOK UP campaign to Australia, Britain, and South Africa. Create more awareness videos and resources on digital wellness. Launch a world-wide online Digital Wellness Summit."
Liberty's Center for Digital Wellness was founded in the fall semester of 2014, with the goal of combatting what Frejd described as the danger of "digital addiction" among young people.
"This is the first time students are away from mom and dad and no one is telling them to get off their phones or their video games," said Frejd.
"Students' EQ is going down the more time they spend looking at screens. In fact, since the year 2000 empathy is down 40 percent and narcissism is up 30 percent in college students."
The center's activities include spreading awareness about the problem of addiction to social media and video games, overseeing detoxes from digital media, and having a conversation corner for students where they can better develop face-to-face communication.
Frejd is not the only person actively working to improve digital health for Liberty students. She explained to CP that major outreach projects are happening this semester, including a couple of theatrical performances.
"Next week our theater arts department is putting on two LOOK UP plays. Last month we participated in a digital detox with the National Day of Unplugging asking students and faculty to fast from their devices for 24 hours."