Liberty University sues Jerry Falwell Jr. for $10 million in damages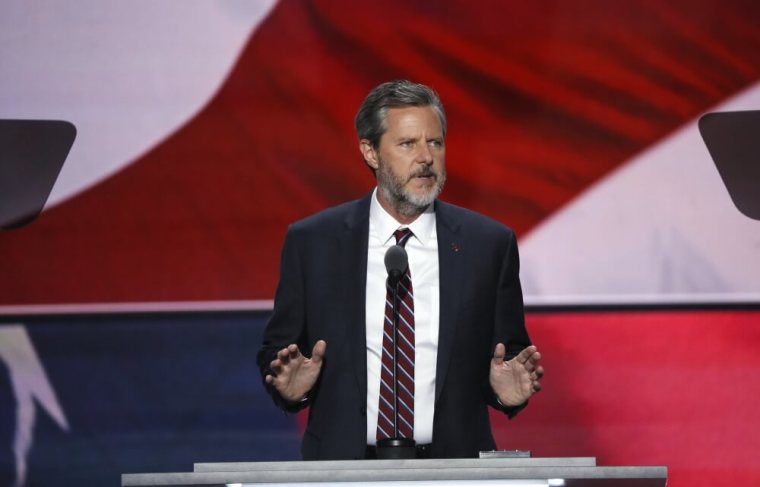 Liberty University has filed a lawsuit against its former president and chancellor, Jerry Falwell Jr., seeking $10 million in damages over breach of contract and other allegations.
The Virginia-based evangelical Christian school filed the suit against Falwell on Thursday in the Lynchburg Circuit Court, accusing the former school head of breach of contract, breach of fiduciary duty, and statutory conspiracy.
The complaint alleges that Falwell created a "well-resourced exit strategy" from his role via a 2019 employment agreement while not telling Liberty officials about his personal scandals.
Of specific note was the revelations last year about Falwell's wife having an extramarital affair with a former pool boy named Giancarlo Granda, which eventually led to Falwell's resignation. 
"Despite his clear duties as an executive and officer at Liberty, Falwell Jr. chose personal protection," stated the lawsuit, as reported by The Associated Press.
"[Falwell had a] fiduciary duty to disclose Granda's extortive actions, and to disclose the potential for serious harm to Liberty. [Falwell] furthered the conspiracy of silence and negotiated a 2019 Employment Agreement that contained a higher salary from Liberty."
Last August, Falwell resigned from his position as president and chancellor of Liberty University following the highly-publicized Granda scandal, and other controversies.
After Falwell immediately resigned, Liberty's Executive Committee announced that they were hiring a forensic firm to investigate "all facets of Liberty University operations during Jerry Falwell Jr.'s tenure as president, including but not limited to financial, real estate, and legal matters."
Later in 2020, Falwell filed a lawsuit against Liberty, claiming that the school had harmed his reputation by jumping "to conclusions about the claims made against my character."
But last December, Falwell dropped the suit, stating that he was going "to take a time out from my litigation against Liberty University," but assured he would "continue to keep all options on the table for an appropriate resolution to the matter."
News of Liberty's legal complaint against Falwell comes not long after Falwell's son, Trey, was removed from his position as vice president of support services at Liberty.
Liberty spokesperson Scott Lamb told Politico earlier this week that Jerry Falwell III, also known as Trey, was "no longer employed by the university."
However, Lamb declined to tell Politico about the reasons for Trey's removal and if Falwell's son, Wesley, or his daughter-in-law were still employed with the university.