Jerry Falwell Jr.'s son no longer employed by Liberty U months after father resigned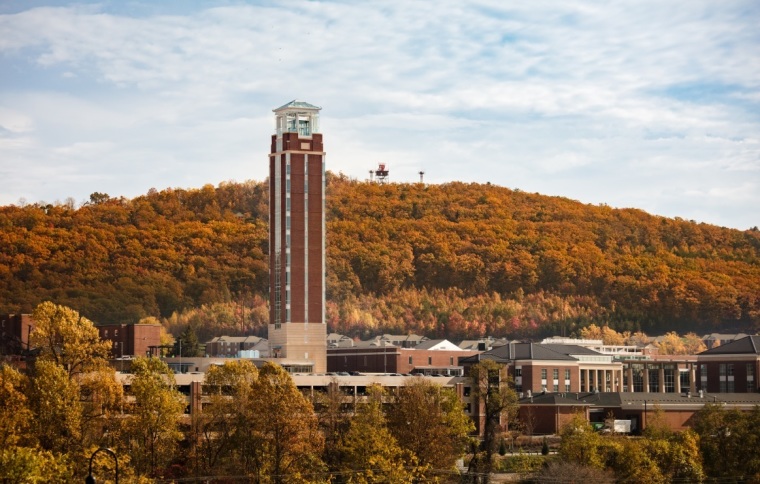 The son of Jerry Falwell Jr. is no longer serving in a leadership position at Liberty University, less than a year after his father resigned as president of the Lynchburg, Virginia-based evangelical Christian school amid a sex scandal. 
Liberty University spokesperson Scott Lamb told Politico on Wednesday that Jerry Falwell III, also known as Trey Falwell, is "no longer employed by the university."
Trey Falwell, whose grandfather founded the university in 1971, had served as vice president of support services at Liberty. Before his father's departure, some had assumed that he would one day take over as Liberty president. 
Lamb declined to tell Politico why Trey Falwell left his position and did not explain if Falwell's son, Wesley, or his daughter-in-law are still employed with the university.
Save71, a group of students, faculty and alumni calling for leadership reform at Liberty, took to Twitter in response to the news. The group claimed that they "received a tip last month that Trey, his brother and his sister-in-law had been given 30 days' notice that they had to leave."
"We couldn't confirm it then, so we didn't report it. This seems to be confirmation," added the group. "Many in the LU community have long assumed that Trey would one day take over as Liberty's president, but that began to change when Falwell Jr left."
Last August, Jerry Falwell Jr. resigned from his position as president and chancellor of Liberty University following a highly-publicized sex scandal regarding his wife and former pool boy. 
Soon after, Falwell filed a lawsuit against Liberty, claiming that the school had harmed his reputation by jumping "to conclusions about the claims made against my character."
But last December, Falwell dropped the lawsuit, stating at the time that he was going "to take a time out from my litigation against Liberty University, but he assured he would "continue to keep all options on the table for an appropriate resolution to the matter."
Although Jerry Falwell, Jr. and his son Trey are no longer part of the university leadership, Liberty has not completely severed its ties to the founding family.
Last week, the university announced that Thomas Road Baptist Church Senior Pastor Jonathan Falwell, another son of founder Jerry Falwell Sr., will become Liberty's new campus pastor. 
The announcement came after the school's current campus pastor and vice president of spiritual development, David Nasser, announced to the community that he was leaving the university at the end of the semester to work with a nonprofit in Tennesee.