Liberty University Teen Shot Dead by Campus Officer Described as Star Student Who 'Loved the Lord'
Joshua Hathaway, 19, Had Been Behaving 'Unusually' and Having Academic and Financial Issues, Says Roommate; Texas Teen Graduated Salutatorian From Christian High School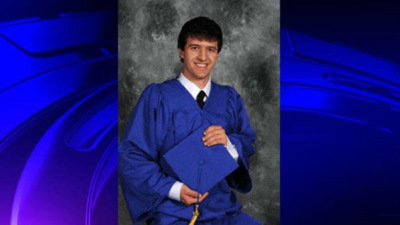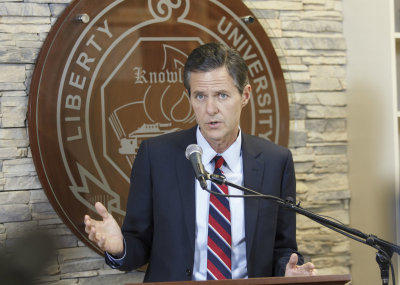 Joshua Hathaway, the 19-year-old Liberty University student who was fatally shot by an armed campus security officer at a women's-only dorm Tuesday, was an academically excellent young man who of late had been exhibiting strange behavior, according to the Lynchburg Police Department and the Lubbock, Texas, teen's roommate. Those who knew him said Hathaway was an upstanding individual who "loved the Lord."
Hathaway's roommate, Robert Googe, told the detective investigating the fatal shooting that the 19-year-old freshman "had been displaying unusual behavior recently," according to a copy of a search warrant acquired by The Christian Post. Googe also told Detective Collin Byrne, the investigating officer, Hathaway had "indicated that he had been having some academic and financial difficulties."
When asked during a press conference late Tuesday if Hathaway had sought any kind of assistance, including mental health services, from Liberty University staff, school President and Chancellor Jerry Falwell Jr., said there was no indication that Hathaway had sought out any such services on campus.
Falwell told reporters that Hathaway had a 3.9 GPA, no disciplinary record, and lived in Annex One, the all-male student residence hall near Annex Two, where the Texas teen's violent confrontation with the unidentified security unfolded.
"During the early morning hours of November 19, 2013, Joshua Hathaway approached a Liberty University security officer at the Liberty University residential annex hall located at 3125 Albert Lankford Drive," reads the search warrant.
Hathaway "told the security officer that he had been robbed and someone stole his vehicle," the document continues. "The security officer then began to investigate Hathaway's complaint but Hathaway then pulled out a hammer from his clothing and assaulted the officer. A struggle ensued between Hathaway and the security officer. At some point during the struggle there was separation and the security officer fired two rounds at Hathaway."
The warrant indicates that "at least one projectile" struck Hathaway, who died at the scene. The campus security officer, among a total of 46 armed Emergency Medical Technicians, security guards and police officers working at Liberty University, was treated at a hospital and later released.
The vehicle Hathaway had reported as missing, a white Pontiac with Texas registration, was later found at the scene apparently undisturbed.
A star student who loved the Lord
Although a next of kin had been notified of Hathaway's death, President Falwell told reporters Tuesday that Liberty officials had been unsuccessful in contacting the Texas teen's parents, identified as Mark and Rhonda Hathaway. He also has a younger brother. The university president was concerned with reaching out to the Hathaways to offer support.
"It's events like this where we feel like it's our duty as a Christian university to pull together and support everybody as much as possible," Falwell told reporters. "That's what our focus has been all day today and will continue to be throughout this ordeal."
Special prayers were said for all involved in the tragic shooting during Liberty University's Wednesday morning Convocation.
Students had also set up a makeshift vigil on a tree outside Annex Two for Hathaway.
Falwell said professional counseling services were being offered to students. He reportedly told them at Wednesday's Convocation, "I urge you to get help. Don't wait till it boils over." The university president had previously shared that not only had he received calls from other university presidents expressing sympathy, but many had offered their own counselors to help with servicing students.
Ryan Morris, a Liberty University student, took to the Lynchburg, Va., school's Facebook page to defend Hathaway against any suggestions that the freshman was a "deranged lunatic" or on drugs.
"Just so that everyone know(s) the fact about the student involved in the altercation, he was not a deranged lunatic, or a druggy [sic], or a mentally ill person. He was a good man until the event. He was a close friend of mine. And would help anyone who needed it at the drop of a hat," wrote Morris.
Morris said Hathaway was "not very outgoing necessarily," and that his school work load may have contributed to that.
"Yes he made a poor decision. That inevitably cost him his life. But that doesn't make him inhuman. Yes it was a decision to injure another person. And that is where he stopped seaming like his normal self. And I'm not saying this to blame the officer involved," added Morris.