Limbless Evangelist Nick Vujicic's Father Admits He Never Thought Son Would Get Married, Have Children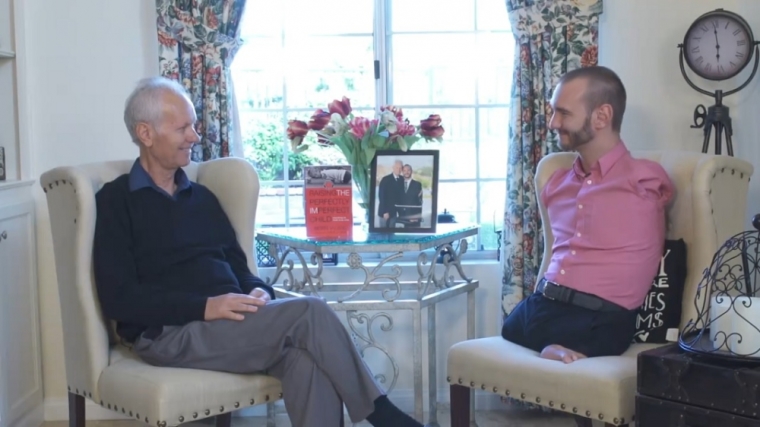 Boris Vujicic, the father of famous evangelist Nick Vujicic who was born without arms and legs, has admitted in an interview with his son that he never thought he would get married one day and have children.
Nick Vujicic, who leads inspirational speeches and talks about the importance of trusting in God throughout the difficulties of life, interviewed his father in a video ahead of the release of Raising the Perfectly Imperfect Child: Facing the Challenges with Strength, Courage, and Hope.
Boris, who wrote the book, explained that he hopes it can encourage people who might be struggling with different things in life, and shares with them that the pain they are going through is only temporary.
"We can grow, develop, persevere, and overcome amazing obstacles in our lives," he said.
Boris noted that one of his proudest moments as a father was an event in Vietnam in 2014, when thousands of young people came to listen to a speech from his son about overcoming challenges.
He told Nick that he felt so proud "that you have become a leader in some aspects, an internationally influential person; that God has turned your disability to be used as a powerful force to motivate not only those with disabilities, but also the world all over."
The author added, however, that the real highlight for the whole family was when Nick married his wife, Kanae, back in 2012, something which Boris admitted he did not think was possible when Nick was born.
He called the wedding ceremony a "very emotional time for all of us as a family," and added that the "crowning of it all was when Kiyoshi was born," referring to Nick and Kanae's first of two children.
A preview for Raising the Perfectly Imperfect Child on Amazon states that the book offers "practical advice and encouragement for all parents facing a "new normal" when raising a special needs or unique child.
"With transparency and tenderness, he [Boris] addresses the spiritual, emotional, and financial challenges, as well as offering insight on how to equip a child for happiness and success in life."
In a message on Facebook, Nick explained that despite the physical challenges he has faced in life, he is a "happy guy."
"This is because I know without a doubt that God is with me and loves me. This truth is the foundation of my joy. God gave me my purpose, taught me to hope in Him, and showed me my destiny. I'm thankful and content for what I do have in my life, instead of being discontent for what I don't have," he added.
In an interview with The Christian Post in November 2014, Nick said people who have given up on finding love should never lose hope and faith in God.
"I honestly didn't think miracles could ever come from my broken pieces, and I was disabled in fear that my dreams would always remain as dreams. Don't give up on you. Don't give up on God. Don't give up on love," the evangelist advised.
"All I can say is that even if Kanae came in my 50s, 60s or 70s, whatever time we'd have together would feel like a lifetime of joy and abundance of bliss. She truly is more than I could have ever have imagined. Give some slack, take another breath, one day at a time, keep true to yourself and just at the right time they will come."