LL Cool J's Wife Overcame Cancer With Prayer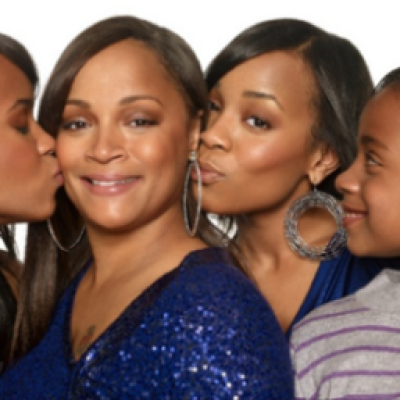 Rapper LL Cool J's wife, Simone Smith, recently opened up about overcoming bone cancer with prayer.
"Back in 2004, I had a very invasive surgery done because they found a chondrosarcoma tumor in my tibia bone," Simone revealed in a blackdoctor.org report. "So I had an invasive surgery called microvascular reconstructive surgery, and they had to remove my whole tibia bone and replace it with my fibular bone from my left leg."
The rapper's wife revealed how her grandmother's recommendation to pray through the tough time changed everything.
"It took me almost 2 1/2 years to learn how to walk again," Mrs. Smith revealed to blackdoctor.org. "I fought through it, so I was a little depressed for like about…two weeks…but my grandmother called me up and told me, 'you better not be depressed and get prayed up for those doctors who are doing this surgery on you and you're gonna beat this.' So I prayed to God and since then my test results have been great."
Mrs. Smith has been cancer free for nine years, and told the website about her faith in God being a part of the reason why. Now, the mother of four is celebrating the jewelry line SIS which will help in her fight against cancer.
"I have a piece of jewelry, that when it's purchased, proceeds go towards the American Cancer Society," Smith told blackdoctor.org.
Mrs. Smith and her celebrity husband have been working together to raise money for cancer research for years.
In 2011, the couple came together with their daughter Italia Smith, to co-host the "Why Fashion Matters" charity auction in Manhasset, Long Island where they raised $100,000 for cancer research.
"We're going to raise a lot of money for cancer awareness, give some to the American Cancer Society and hopefully make a big difference," said LL Cool J in a previous Clutch magazine report.