Lolo Jones Chastises Floyd Mayweather's Defense of Ronda Rousey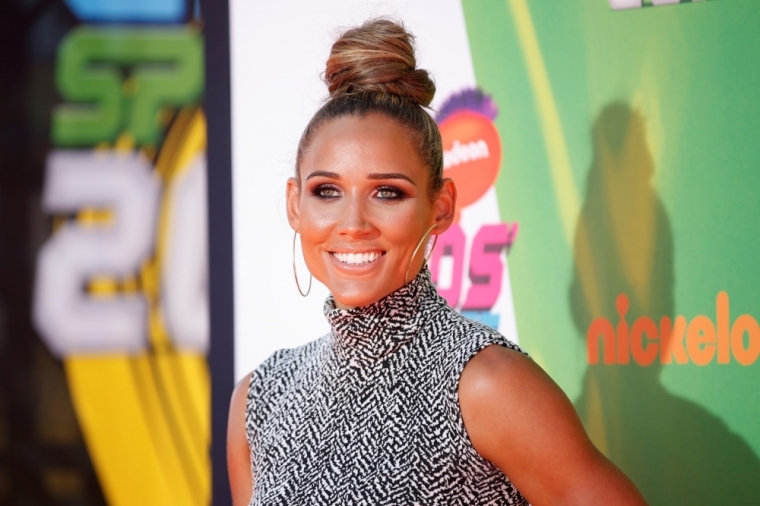 After overcoming verbal jabs from spectators who disapproved of her possible friendship with professional boxer Floyd Mayweather, track and field athlete Lolo Jones is now speaking out against the retired fighter.
Mayweather, 38, defended mixed martial artist Ronda Rousey after she became the subject of memes which made light of her brutal loss to fighter Holly Holm last Saturday. However, Jones, 32, found it hypocritical of Mayweather to defend Rousey years after making fun of his rival, boxer Manny Pacquiao, when he was knocked out in a 2012 fight against Juan Manuel Márquez.
"Wait so Floyd said it's not cool everyone is trolling Ronda but when Pacquiao got KO'd he didn't defend him," Jones tweeted.
The hurdler and Olympic bobsledder's comments were in direct response to Mayweather insisting that people purposely posting things online to offend Rousey, an act known as "trolling," was wrong.
"I don't think it's cool how everyone is trolling her on social media. Certain things you have to learn," Mayweather told Fight Hype. "People will love you on Friday and then Sunday morning, it's nothing but negative comments and people making jokes and people making fun about you, which I don't think is cool. I'm pretty sure she's a very, very strong person, but we still have to take into consideration that she has feelings."
While Mayweather has yet to respond to Jones' comments, she previously received backlash after posting a photograph with him ahead of his bout with Christian fighter Pacquiao last May. When Jones joked about wanting to work for Mayweather, who has boasted about his wealth in the past, she received backlash.
"I may quit track to be his housekeeper, just so I can make more money," Jones wrote on the photograph.
A number of Jones' fans spoke out against her posting the image of herself standing next to the fighter who has been accused of domestic violence. One of those accusations led to a conviction, which resulted in Mayweather serving a three-month jail sentence three years ago.
"Hey Lolo I love u but r u and other celebs aware that Floyd is a serial convicted woman beater," one person questioned her on Instagram. "Would u take a picture with Ray Rice?"
Others told her that they hope she doesn't get punched by the boxer, while another person explained why the image disappointed them.
"Sorry to be snippy, but just so disappointed in you, Lolo. You were such a strong role model for girls," the individual wrote. "To see you supporting a 'man' with such little regard for women and zero remorse for his abuse of women (including his babies' mommas) is really a blow."
Jones, however, defended her reasoning for smiling in a photograph with Mayweather ahead of his fight against Pacquiao.
"My dad domestically abused my mother. He almost killed her," Jones responded "She was in the hospital for months. He served many years in jail."
Jones then insisted that God had bigger plans for her father, despite his mistakes.
"Jesus saved him. He never laid hands on her again," she added. "God calls us to forgive. We all fall short. We all sin."