Lori Bakker: Liberals Would Like to Put Christians 'Away in Mental Illness Centers'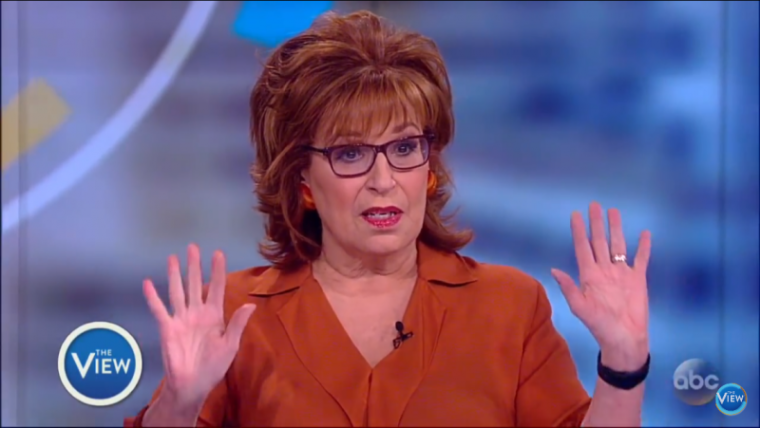 Responding to ABC talk show host Joy Behar who likened hearing Jesus' voice to "mental illness," Lori Bakker said on "The Jim Bakker Show" that liberals like her would want to put "us all away in mental illness centers."
"We love our president, we love our vice president, we love our first lady, we love our second lady," Bakker said on the show. "They stand up unashamed of the Gospel of Jesus Christ. What's scary for us? Jim has been preaching it for the last two days pretty strong; they're saying it's mental illness."
On ABC's "The View" last month, the female co-hosts discussed Omarosa Manigault Newman's accusations on the reality TV series "Celebrity Big Brother," where she was a contestant, that her housemates should be afraid of Vice President Mike Pence because he's "extreme" and believes Jesus Christ tells him to say things. Behar commented by saying that was an indication he had a "mental illness."
Lori Bakker asked, "If the world is thinking that we're all mentally ill, do you know what's going to happen next? They are going to put us all away in mental illness centers."
She continued, "You know what they used to do with women that went through menopause back years ago? They put them in insane asylums because their hormonal balance was completely off. I'm not kidding, that is what they did. And I'm not kidding, that is what is going to happen to us as Christians. They are going to lock us up and throw us out if we don't stand up."
Axios asked the vice president about Behar's words. Pence said while he is accustomed to criticism and wanted to just laugh about it, he could not let this go.
"An overwhelming majority of Americans cherish their faith, and we have all different types of faith in this country," he said. "But I have to tell you: To have ABC maintain a broadcast forum that compared Christianity to mental illness is just wrong."
Pence added, "I just think it demonstrates how out of touch some people in the mainstream media are with the faith and values of the American people that you could have a major network like ABC permit a forum for invective against religion like that."
Later, Meghan McCain, co-host of "The View," apologized to Pence. "I've had a very hard time the last two days with this," McCain, the daughter of Arizona Senator John McCain, said. "My in-laws are evangelical, my entire family are devoutly Christian."
She referenced the segment where Behar made the comment and complained that liberals talk about being tolerant of everyone but carve out exceptions for such tolerance when it comes to pro-lifers, gun owners, Trump supporters, and the dwellers of conservative states in the middle section of the country.