Luke Bryan Loses Brother-in-Law, Relies on Faith During Trying Times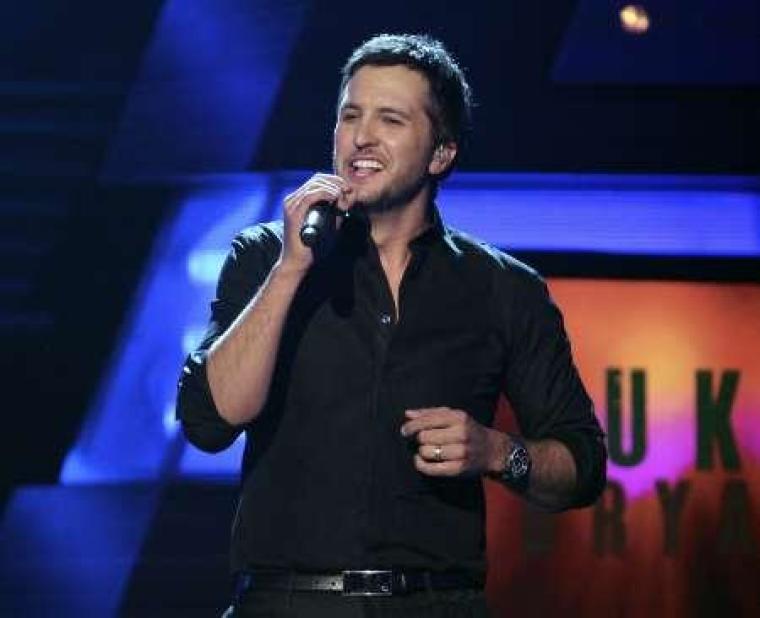 Country music superstar Luke Bryan's brother-in-law, Ben Lee Cheshire, passed away on Saturday at the age of 46, and Bryan has said he is relying on his faith to get him through this tough time.
Bryan's only sister, Kelly, died in 2007 when she was just 39. She left behind Cheshire, known to the family as Lee, and three teenage daughters. Her death, which was unexpected, hit Bryan particularly hard since she was the only sibling he had left after their brother died in a car accident 11 years earlier.
"Losing my brother changed me tremendously and losing Kelly, even more. I literally do not take one second for granted," Bryan told People. "Your faith has to get you through all that. That's not saying you don't question it. But you just have to revert back to your faith in God's plan, that you'll be together again and that's what you have to go on."
Bryan has been married to his college sweetheart, Caroline, since 2006 and they have two sons. One of his biggest regrets is that his own boys will never know their aunt and uncle; however, they have three cousins who are close to the family. The country singer's career has been white-hot since 2007 and he was due to be honored by CMT tonight as one of the Artists of the Year.
"We are going to honor Luke in absentia and will recognize him in only the best way we know how—out of respect for him and his family," a CMT representative told People.
Bryan has never been shy about his faith and has worked in both business and music with the Robertson family from "Duck Dynasty." Not only did he perform a Christmas duet ("Hairy Christmas") with Willie in 2013, he and fellow country star Jason Aldean teamed up with Willie Robertson and others to open a restaurant in Colorado.