Madonna Talks Being Excommunicated by Church, Desire to Be Nun on James Corden's 'Carpool Karaoke' (Watch)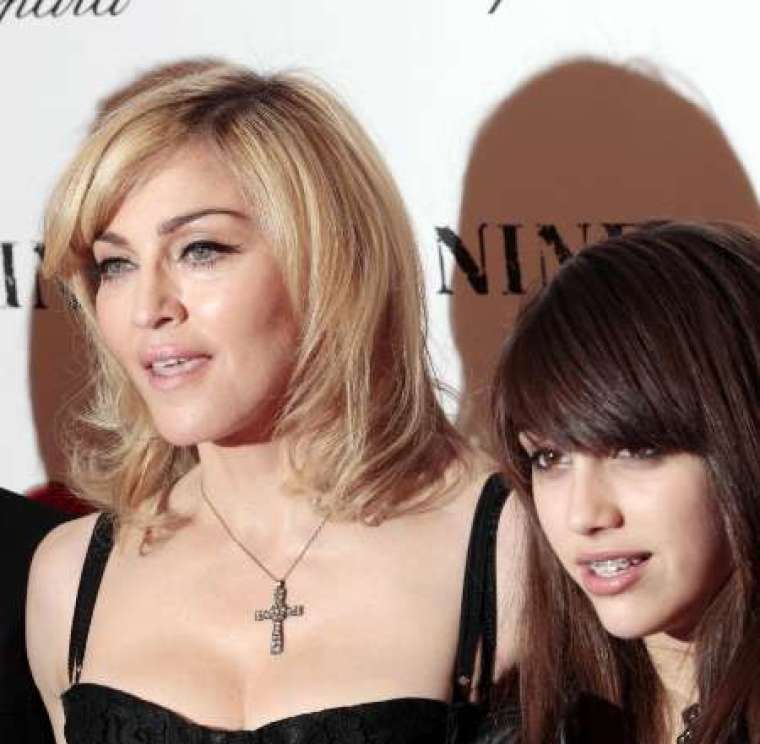 International superstar Madonna sat down for a taping of "Carpool Karaoke" with James Corden and spoke about her desire to always become a nun despite being excommunicated by the Catholic Church.
On "The Late Late Show with James Corden," the TV host drove through the streets of New York City with pop superstar Madonna for another rendition of "Carpool Karaoke." While on the road the two sung classics from her catalog of music, she showed off some of her dance moves and Corden learned some things about the 58-year-old that he never knew.
After revealing that she doesn't drink or smoke despite her bad girl image, Madonna went on to compare her life offstage to that of a nun's.
"My work is rebellious, but my lifestyle isn't rebellious. I don't smoke, I don't drink, I don't party. I'm quite square," she told Corden comparing herself to Julie Andrews. "That is the crux of the matter. I mean give me a nun's bit."
The comedian teased her saying she could never be a nun but she responded saying that she ironically always wanted to be one.
"I kind of wanted to be a nun when I was growing up, I did. I liked their uniform, " she continued then quickly switched gears to sexualize her comment. "It's kind of perverse. I imagined all sorts of things going on underneath that big long robe."
The best-selling female recording artist then revealed that she had been excommunicated from the church three times. Corden, in disbelief, questioned whether or not she was serious but she assured him that it was true.
"The Vatican has excommunicated me," she said before the two of them started belting out her hit song, "Papa Dont Preach" off of her third studio album released in 1986, True Blue.
The 1989's Madonna's hit single "Like A Prayer" video was openly condemned by the Vatican when released for its disrespectful scenes in the church. She was not put off at all, though, as throughout her career she continues to use Christian imagery to promote herself and her music.
Madonna was raised Catholic and although she was later excommunicated from the church, she told Rolling Stone in 2015 that she regularly uses Christian imagery because of her strong connection to Catholicism.
"I always feel some kind of inexplicable connection with Catholicism. It kind of shows up in all of my work, as you may have noticed," she told Rolling Stone.
As part of her worldwide "Confessions Tour" she again was blasted for emerging out of the stage on a mirrored cross while wearing a crown of thorns.
Her latest "Rebel Heart Tour" also got her into some trouble as some of Madonna's songs were banned from being performed in Singapore for being "religiously insensitive."
The songs in objection were the 1990 classic "Vogue," because the song is accompanied by scantily-dressed nuns dancing on cross-shaped stripper poles.
The other number is a newer song titled, "Holy Water" in which she compares her bodily fluids to what Catholics regularly use to bless themselves. "Don't it taste like holy water (Yeezus loves my ***** best)" she sings while her dancers adorn their heads with nun clothing and she pole dances on a cross.