Mainline Church Bars Jesus' Words for Being Too 'Exclusive,' 'Patriarchal'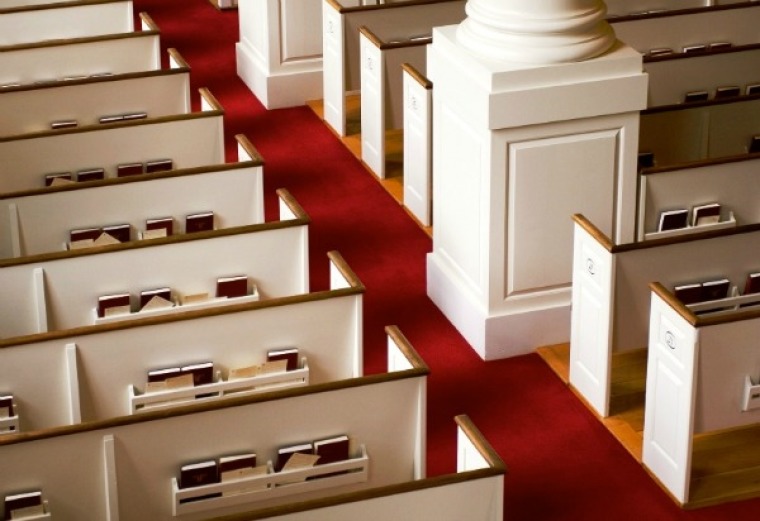 A mainline Protestant congregation has decided to ban Jesus' recorded statements, over the belief that they are, in the words of the church's leadership, "exclusive" and "patriarchal."
All Faiths Episcopal Church, a congregation of a couple dozen who seek to be "opening and welcoming to all," voted Sunday to stop using quotes from the founder of Christianity.
"We believe that god or goddess can be expressed in many ways, thousands in fact, all of which are acceptable," stated All Faiths' Church Council.
"However we cannot accept the blatant patriarchal and exclusive language expressed in the sentiments of Jesus Christ as recorded in the New Testament."
Among the issues they have with Jesus' words, All Faiths Episcopal pointed to a hodge-podge of quotes they found to be unwelcoming. These included:
Jesus saying in John 14:6 that "no man comes to the Father except through me." The church laments that this bars other possibilities, like going to Heaven through Buddha, Vishnu, good works, L. Ron Hubbard's space ship or

because James Mulholland and Philip Gulley say so.

Jesus' constantly referring to God as "Father," which the church described as a clear patriarchal and sexist assessment that omits goddess worship and ignores people whose lives were ruined by the television series "Father Knows Best."

Jesus saying that God created humankind as "male and female," thus ignoring transgenders, cis-genders, omni-genders, Pansexuals, questioning, answering, discerning, and

BronyCon.
"Calling God 'father' and claiming to be the only source of salvation and that humans were created to be only men or women is against the gospel," continued All Faith's statement.
"A loving God would never claim to be a Father. A mother definitely, but Father? Never not at all. Only mothers can be loving. Fathers are meanies who smell funny."
Founded in the 18th century and originally called St. Paul's Episcopal Church, in recent decades All Faiths has attempted to broaden its appeal by shunning what it calls "the ickier parts of Christianity."
Years earlier the Council voted to change the name of the Church, considering St. Paul too narrow-minded for modern spirituality while maintaining that Jesus was still cool.
"Paul is a homophobe, sexist, bigot, close-minded person who thinks he can tell people what to do just because they specifically asked him to," stated former church secretary Slipper E. Slope in 2003.
"Contrast that to Jesus, who was loving and welcoming and nonjudgmental and accepting of women and inclusive of other beliefs. It's not like we're removing him from our church."
In their statement, the Council clarified that while they were banning quotes from Jesus, the many stain glass windows in their sanctuary depicting Christ would remain.
Nevertheless, they do plan to cover these windows up whenever they think someone has shown up to worship who might feel uncomfortable at seeing Jesus' image.
WARNING: THE ARTICLE ABOVE IS A WORK OF SATIRE. PLEASE SHARE RESPONSIBLY.