Man stabs wife in 'brutal attack' in argument over attending church on Mother's Day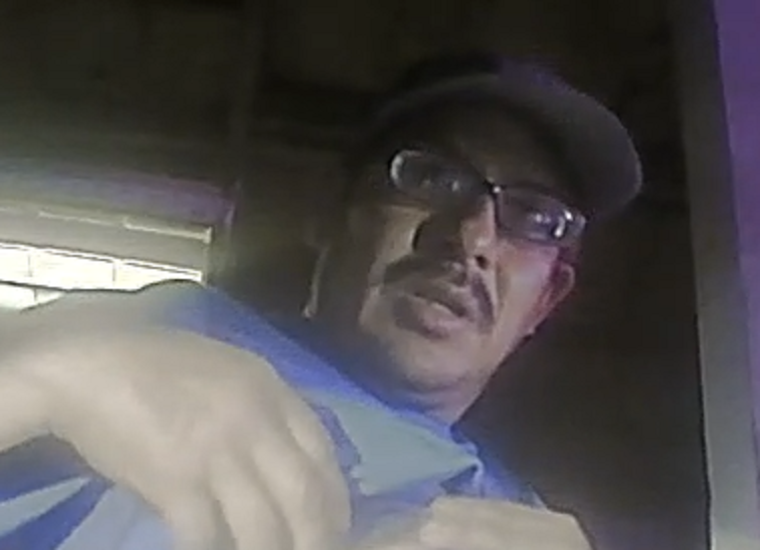 A Texas mother was repeatedly stabbed in a "brutal attack" by her husband during an argument over attending church on Mother's Day and he is now on the lam, police say.
In a statement released Monday, the Nacogdoches County Sheriff's Office said they are now seeking help from the public in apprehending the woman's husband, 43-year-old Rodolfo Madera Gonzalez, for aggravated assault with a weapon–family violence, which is a first-degree felony.
Authorities said they responded to a call about a woman who had been stabbed on Sunday evening in the 300 block of Cr. 6108. Gonzalez was later identified as the suspect who stabbed his wife several times with a screwdriver.
"The suspect in the investigation was identified as Rodolfo Madera Gonzalez who got into an argument with his wife on Mother's Day because she wanted to go to church. The argument escalated, and Gonzalez is accused of stabbing his wife with a screwdriver numerous times in the front and back of her body," the police statement said.
Gonzalez's wife was rushed to a hospital where she's in stable condition. Her husband reportedly escaped in what police believe to be a 2007 Gray Dodge Ram half-ton pickup truck bearing Texas license plate number BS9-9021. He's also accused of violating a protective order.
Nacogdoches County Sherriff Jason Bridges told The Christian Post Wednesday that they are unable to release more specifics about the case because it remains an active investigation.
"There was an argument … she wanted to go to church, an argument erupted. I'm sure there were some other things involved but he ended up stabbing her. We can't release any more information on the case because it is an ongoing criminal investigation and we are still attempting to get the suspect into custody," Bridges said.
He condemned Gonzalez's actions, saying the attack was "brutal."
"We have a mother that was stabbed by her husband. Regardless of what the argument was over or wasn't over, it was a brutal attack and it shouldn't happen no matter what they're arguing about," he said.
A recent report released by the National Commission on COVID-19 and Criminal Justice shows that domestic violence incidents in the U.S. increased by 8.1% following the imposition of lockdown orders during the 2020 pandemic.
The studies used data, from logs of police calls for service to domestic violence crime reports, emergency hotline registries, health records, and other administrative documents.
While the authors of the study couldn't say exactly what factors were driving the increase in domestic violence incidents, they believe the lockdowns along with the economic fallout from those actions plus stress from unemployment and increased financial insecurity likely played a role.
"Our analysis confirms the initial fears we had at the outset of the pandemic," Alex R. Piquero, chair of the University of Miami Department of Sociology and the report's lead author, said in a statement. "While further research is needed to help us better understand the web of factors underlying this rise in domestic violence, our findings demonstrate that the pandemic's isolating impacts increased risk for potential victims."
Thomas Abt, director of the National Commission on COVID-19 and Criminal Justice, noted that the "pandemic has thrown many of the most vulnerable people in our society into especially challenging circumstances, so these findings should not surprise us."
"Policymakers and researchers should work to further understand the impacts of the pandemic and provide additional resources for domestic abuse prevention and victim services, particularly to those who are most isolated and at risk," he added.
Anyone with any information about Gonzalez's whereabouts is being asked to contact the Nacogdoches County Sheriff's Office at 936-560-7777 or Crime Stoppers at 936-560-4636.