Man Suspected of Killing Four in Stockholm Terror Attack Is Arrested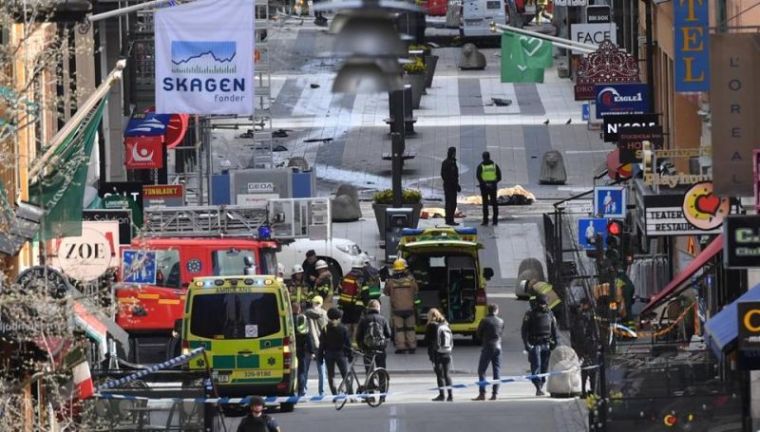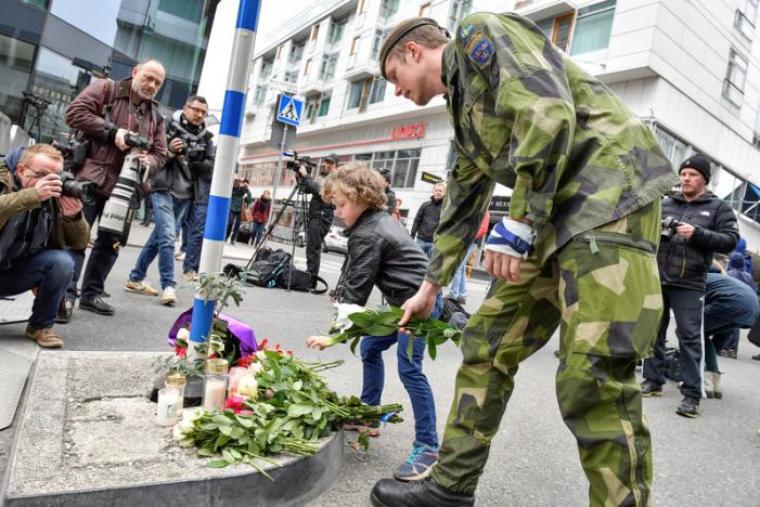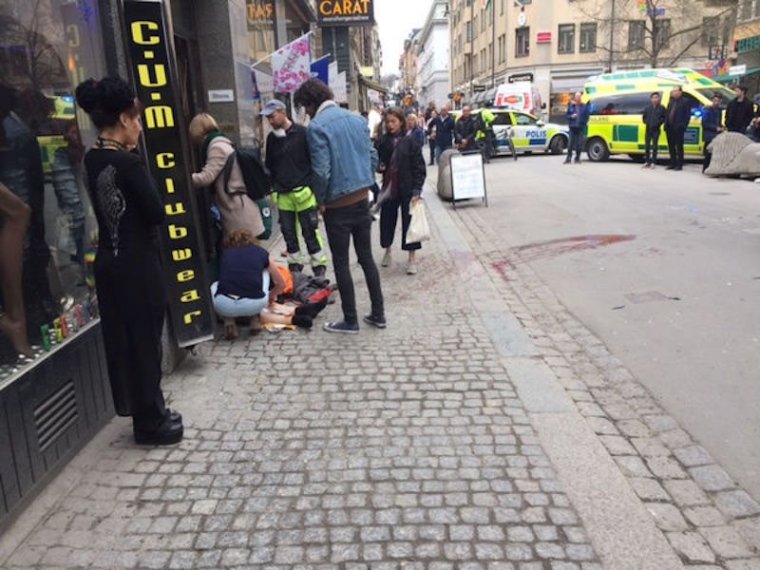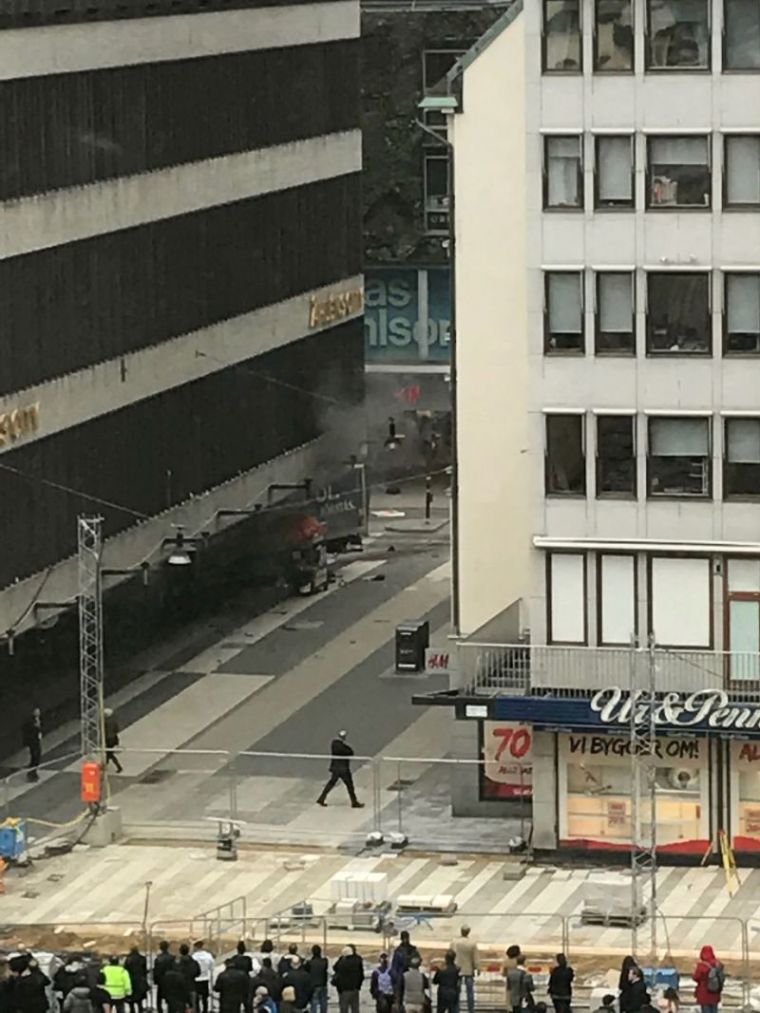 View Photos
Police in Sweden have arrested a man thought be the suspected hijacker who crashed a beer delivery truck into several people on a busy street in central Stockholm killing four and injuring at least 15 others, according to reports.
Reported to be from Uzbekistan, the man was arrested in a Northern Stockholm suburb, according to The Local, which said the person matches an image released by police earlier Friday.
The Guardian quoted Karin Rosander, a communications director at the Swedish prosecution authority, as saying that police suspected the arrested man had carried out the attack on Drottninggatan, one of the city's main public thoroughfares.
A bag of explosives was found in the truck, according to the Swedish broadcaster SVT. The devices had not been detonated.
A local tabloid, Aftonbladet, said the accused is a 39-year-old from Uzbekistan. He reportedly had minor injuries and broken glass on his clothes.
The accused is an Islamic State-sympathiser, according to the U.K's Evening Standard newspaper.
Police made a second arrest later, and the man arrested is believed to be linked to the attack.
Swedish Prime Minister Stefan Lofven said Friday it was most likely a terror attack. "Sweden has been attacked. Everything points to the fact that this is a terrorist attack," he said at a press conference.
Lofven added, "If it is a terrorist attack, and regardless of whether it was carried out by an organisation or a lone perpetrator, the aim of terrorism is to undermine democracy, to sow discord between people so that more people will begin to hate and distrust one another. But those kinds of acts will never succeed in Sweden. We know that our enemy is this kind of vile murderer — not one another. We will use all of Sweden's strength to track you down. Our message will always be clear: you cannot suppress us, you cannot control our lives, you will never win."
"I heard the noise, I heard the screams, I saw the people," Annevi Petersson, a photographer and witness, told The Telegraph. "Just outside the store there was a dead dog, the owner screaming. There was a lady lying with a severed foot. There was blood everywhere. There were bodies on the ground everywhere, and a sense of panic, people standing by their loved ones, but also people running away."
Earlier this week, Islamic State, also known as IS, ISIS, ISIL or Daesh, celebrated the St. Petersburg train attack in Russia that killed 14 people by calling it "hell for the worshipers of the Cross." The authorities identified the bomb blast suspect as a Kyrgyzstan-born Russian citizen.
Last month, IS claimed responsibility for an attack in London in a statement issued by its Amaq news agency. But it gave no name or other details and it was not clear whether the attacker was directly connected to the group.
The assailant sped across Westminster Bridge in a car, ploughing into pedestrians along the way, then ran through the gates of the nearby parliament building and fatally stabbed an unarmed policeman before being shot dead.