Man Wearing 'I Love Jesus' Hat Breaks Into Church, Tears Out Bible Pages and Spray-Paints Walls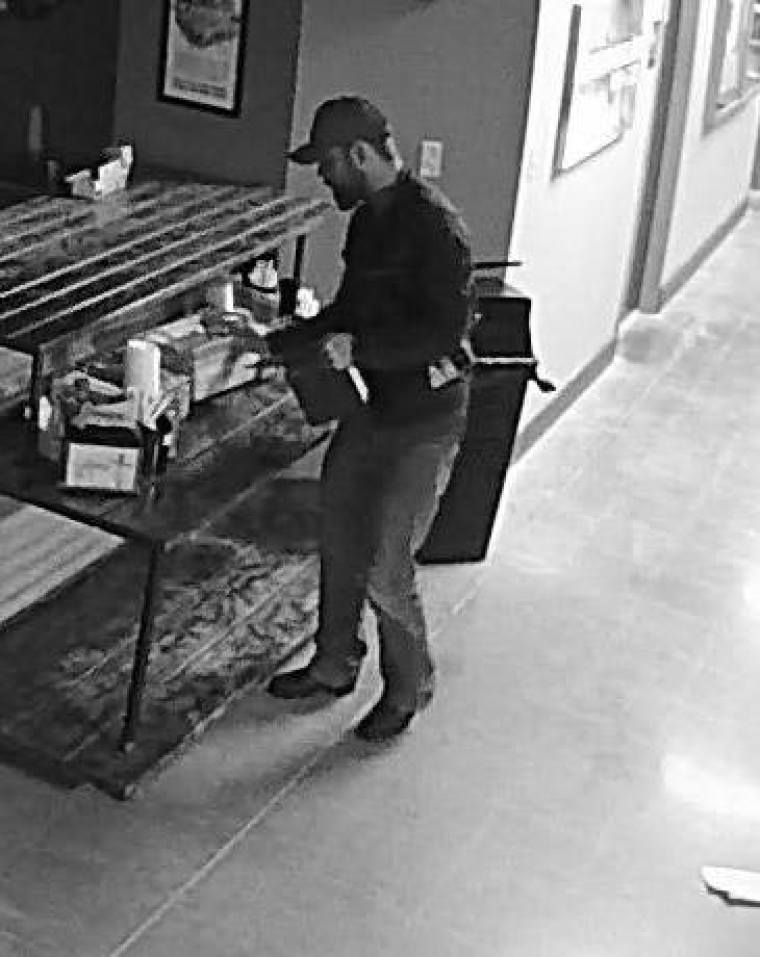 Police in Chesterfield, Virginia, are searching for a man who broke into a local church, tore pages of the Bible and spray-painted the walls, all while wearing an "I Love Jesus" hat.
Surveillance footage shows that the incident occurred just before midnight on Tuesday at Ironbridge Baptist Church.
The suspect, who appears to be in his late 20s or early 30s, wearing a black jacket and a hat with the message, "love" stylized as a heart, entered the church due to a malfunction of the automatic lock, WWBT reported.
The video shows him tearing out Bible pages and throwing them to the ground. The motive for the vandalism was not made immediately clear, nor was it revealed what was spray-painted on the walls.
Ironbridge Executive Pastor Dennis Green said there are fears over what else the suspect is planning to do.
"We'll be ramping our own internal security up, as well as inviting Chesterfield county to be involved," he said.
The pastor revealed that during the summer of 2017, a number of suspects stole computer equipment. In this case, nothing was stolen, but the suspect appeared to know his way around the church.
"The society, the world we live in, is so dived and so venom-filled with hate for this group or that group." the pastor said. "Christians aren't unaffected by that, it's certainly sad, but it's reality we have to deal with it."
Still, he offered love and forgiveness to the man, whatever he is going through.
"We love you, we forgive you, we would love the opportunity to sit down with you and to hear you, so that you can express to us in a healthy way what your challenges are and your issues are," Green said.
Church officials further told 8News that the overall damage inside the church amounted to less than $500.
"When someone has that kind of anger, they don't have that outlet. Or they don't know how to handle it in a healthy way. And so when they are doing something like that, we take it seriously," Green continued.
"We believe God can redeem anything. That's the great hope that we have as followers of Jesus."
On its website, Ironbridge says that it is a community of "Christ-followers," who are also humans who "make mistakes" and are not perfect.
"We are more satisfied in deep and meaningful community than we ever could be in isolation," the church says of its values.
"We are all in need of becoming more like Jesus. We apply the Biblical teachings of Jesus as a guide for our lives," it adds.
"We are a giving family who can serve gladly and give joyfully knowing that God has given graciously to us."
Police are asking people with information about the suspect to call 748-1251 or Crime Solvers at 748-0660.