Manny Pacquiao Says Miss Universe Avenged His Loss to Mayweather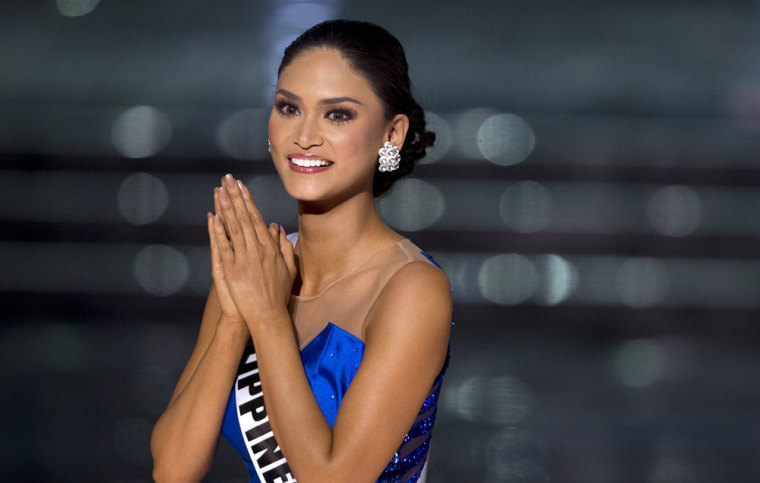 Filipino professional boxer Manny Pacquiao, who is a vocal Christian, said the coronation of Pia Alonzo Wurtzbach, who's also from the Philippines, as Miss Universe 2015 avenged his defeat in the fight with Floyd Mayweather in Las Vegas in May. Pacquiao also said he is dedicating his final fight to Wurtzbach.
"Remember, when I lost to Floyd last May, she made a promise to all of us Filipinos that she will avenge that defeat come the Miss Universe pageant, which she just has fulfilled," Pacquiao told Philstar.com, referring to his defeat by Mayweather, a five-division world champion.
After Pacquiao's defeat, Wurtzbach vowed to avenge it by becoming Miss Universe. She tweeted in her local language, "Kalma lang guys. Ako bahala. Babawi tayo sa Miss Universe!" or "Relax guys. Leave it to me. We'll get even at the Miss Universe pageant!"
Pacquiao, a member of Congress in his native Philippines, will fight for the last time in April next year.
"I intend to use [Wurtzbach's win] as an inspiration and additional motivation for me in my next fight," Pacquiao added. "That's why I also promise to dedicate my next fight to her and to my countryman and that I will do my best to win."
Wurtzbach, also known as Pia Romero, won the beauty pageant, but host Steve Harvey initially announced Columbia's Ariadna Gutierrez as the winner. Pacquiao praised her for her humility.
"Courage is grace under pressure," Pacquiao said, about the mix-up during the coronation. "This is what Pia showed in the middle of the confusion and controversy that marked her coronation as the new Miss Universe."
"I felt calm when I was called first runner-up because I felt it was fate," Wurtzbach told Inquirer. "But when they announced that I was Miss Universe, I had mixed emotions. I was happy because I really wanted to win but felt sad for Miss Colombia… I even tried to approach her after (but) I couldn't get near as she was surrounded by the Latin American contestants."
She was also asked if she'd feel comfortable if she were to travel to Latin America. "I won Miss Universe based on the judges' vote… It's not as if I took the crown from her," she said.
It is not known if Pacquiao and Wurtzbach, whose father is German and mother from the Philippines, have known each other personally.
Pacquiao recently recounted in a media interview how his life changed after he heard the voice of God and saw two angels, and has said he wants the world to know "there is only one way of salvation, only through Jesus Christ."