Manny Pacquiao Says He Loves Terrorists Who Plotted to Kidnap Him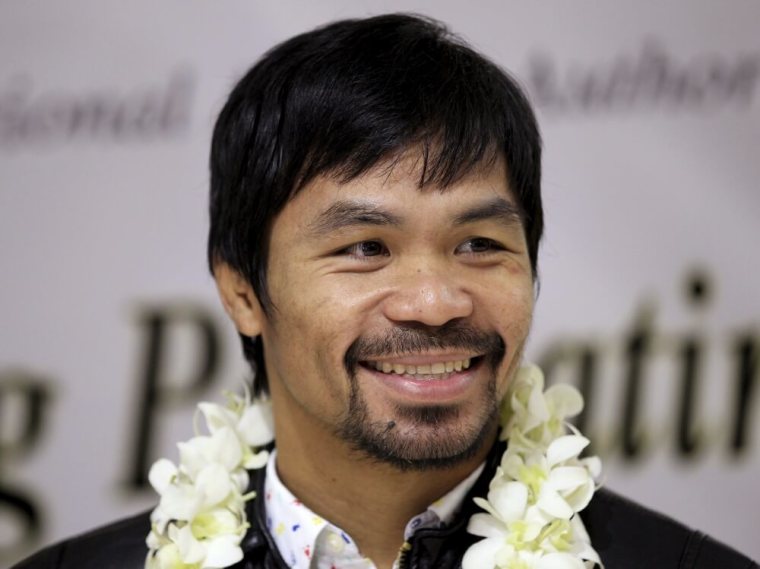 An Islamic State affiliate group in the Philippines that beheaded a Canadian hostage earlier this week plotted to kidnap famed Christian boxer Manny Pacquiao or one of his children, the Pacific island country's president has warned.
Philippines president Benigno Aquino III announced Wednesday that the militant group Abu Sayyaf, whose leader has pledged allegiance to IS (also known as the ISIS or ISIL), "hatched plots" to kidnap the former world champion professional boxer or one of his children as a way of gaining leverage to negotiate the release of jailed militants.
Aquino also explained that Abu Sayyaf plotted to to kidnap his sister, Kris Aquino, a famous Filipino actress and talk show host, or one of her children. Additionally, Aquino stated that the terrorist group might be planning an assassination attempt against him.
"They allegedly even hatched plots to kidnap Manny Pacquiao or one of his children, as well as my sister Kris or one of her children, with the plan to use them in bargaining for the release of their cohorts," Reuters quoted Aquino as saying. "Threats against my own life have been investigated."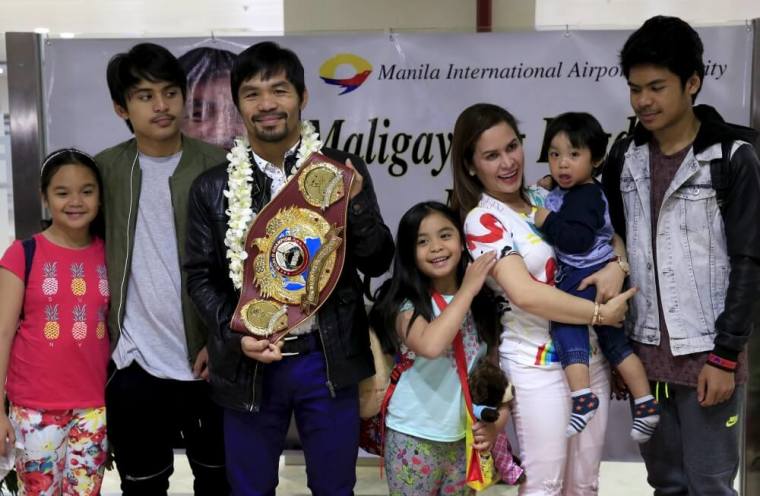 In order to get more funding from IS, Abu Sayyaf, which is fighting for a province to claim as its own independent Islamic state in the Southern Philippines, also plotted to set off bombs in the country's capital of Manila.
The Daily Mail reports that Abu Sayyaf's abduction plots were foiled after being uncovered by authorities and that Filipino troops have limited the group's ability.
Following the president's announcement, the 37-year-old Pacquiao spoke to reporters outside of his home in Manila on Wednesday night.
"I was alarmed when he announced the Abu Sayyaf wanted to kidnap me. I'm surprised because all Filipinos are my friends. I love them, especially the Muslims," Pacquiao, an outspoken evangelical Christian, was quoted as saying. "We asked for security, protection for my kids, my family to make sure they are safe."
Pacquiao, who is also a Filipino lawmaker, criticized Aquino for making this news public before he was even told about the threats.
"If it came from an intelligence report, it should have been kept secret and need not be announced," Pacquiao stated. "And why just now? We have to study this."
Pacquiao said he doesn't know why he and his family would be targeted by the terrorists.
"I don't believe our Muslim brothers (would) do that," he said. "We support them, we give them livelihood, so I don't know where that came from."
On Monday, it emerged that Abu Sayyaf beheaded 68-year-old Canadian national John Ridsdel. After the terrorist outfit threatened to behead one of four hostages if $8 million in ransom was not paid, Ridsdel's decapitated head was left on a street in Jolo, a town in the southern Sulu province.