Mariners Church Series on 'Things I Wish Jesus Never Said' Explores Wealth and Generosity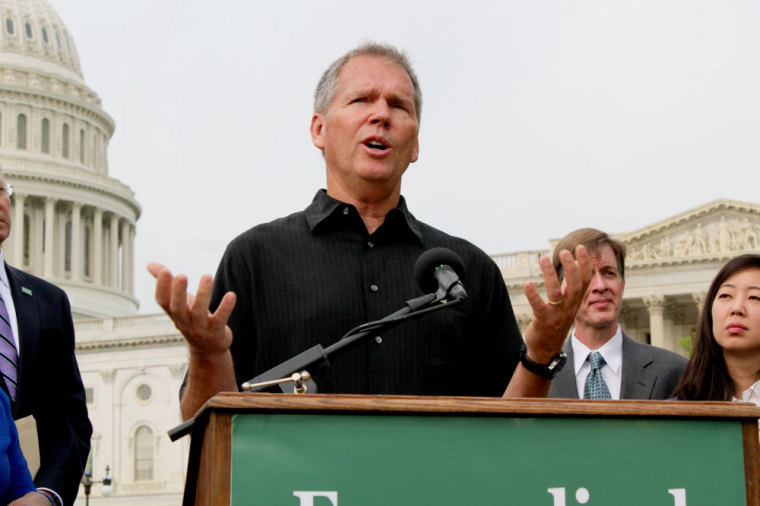 When it comes to generosity, there are two types of crazy: those who give first, and those who consume first, Pastor Kenton Behsore of Mariners Church said in a recent sermon.
In his latest installment of the "Things I Wish Jesus Never Said" series, Beshore addressed the topic of generosity, saying that our idea of giving differs far greatly from what the Bible says about giving.
Beshore cites Acts 20:35, which reads: "In everything I did, I showed you that by this kind of hard work we must help the weak, remembering the words the Lord Jesus Himself said: 'It is more blessed to give than to receive.'"
The pastor says that although it pains him to say it, our definition of generosity does not even scratch the surface of how generosity is described in the Bible.
"You are not a generous person just because you do generous acts of generosity," the megachurch pastor says, adding that generosity is a choice that is made initially and intentionally, not as an afterthought if we have extra money left over.
Ultimately, there are two types of people: those who put generosity first, and those who put consumption first. It is those who put their generosity first who understand they are "blessed by God to be a blessing."
"Your life is more full when you give first," Beshore suggests.
Why then, the pastor questions, do so many Christians choose to be involved in the "crazy" cycle of consuming first, working themselves into debt, and then consuming more?
Such behavior stems from a sense of worry about our finances. When we feel we don't have enough, we keep consuming, and we drive ourselves further down a hole of debt, the pastor says.
This "crazy cycle" is driven by a lack of discipline and contentment.
Keeping the mentality of "if I have money left over, I'll give it away" is one of greed, Beshore continues, saying that the amount of money you have is not an indication of your level of generosity.
"More [money] doesn't make you more generous, it just makes you rich," Beshore contends, arguing that "rich people are rich and generous people are generous."
Beshore points specifically to the Bible, which references the most generous gift Jesus ever received as being two coins from a widow: "Jesus sat down opposite the place where the offerings were put and watched the crowd putting their money into the temple treasury. Many rich people threw in large amounts. But a poor widow came and put in two very small copper coins, worth only a few cents," (Matthew 12:41-44).
By allowing ourselves to be led by our greed instead of our generosity, we are putting a number on our ability to give, and when we do this, our money becomes our God, the pastor says.
In contrast, when we give first, we are acknowledging that our life belongs to God, and we are allowing his generosity to work through us, Beshore says.
Additionally, the funny thing about giving first is it ultimately causes us to consume less.
"You will lead a more fulfilled life if you live a lifestyle of giving first," Beshore concludes.