Mark Driscoll's New Church to Hold First Gathering in 'Supernaturally Provided' 1400-Seat Facility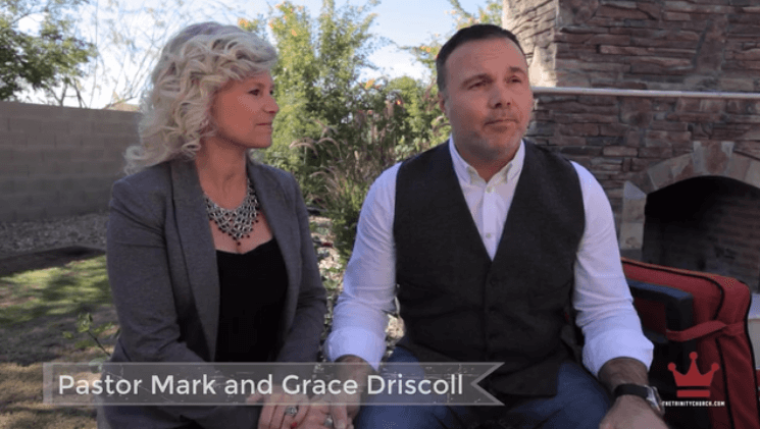 Clarification Appended
Easter Sunday will mark a new beginning for ex-Mars Hill pastor Mark Driscoll and the congregation of his new Arizona-based Trinity Church, which will hold their "first-ever gathering."
The Easter proceedings will take place at Scottsdale's Glass and Garden Drive-In Church, according to a recent announcement on The Trinity Church website.
Although Trinity Church is hosting a gathering, it has not officially launched, according to the Church. "In time, we look forward to launching The Trinity Church. In the meantime, we did not want to pass up this historic opportunity to gather for the first time on the 50-year anniversary of the landmark building, which opened on Easter 1966."
The statement continued, "Even though it's last minute, as the ink on our rental contract is still wet, we look forward to meeting you at our modest open house and prayer meeting. Pastor Mark will be sharing our church vision as we begin gathering our launch team."
The website explained that Driscoll spent months praying for a church facility with 1,000 or more seats that was situated along the 101 Freeway. With the Glass and Garden Drive-In Church, " … Pastor Mark believes that God has supernaturally provided."
The rented church, built in 1966, is a mid-century modern circular structure that seats 1,400 and initially had an adjacent drive-in movie facility equipped with drive-in-movie speakers so parishioners could listen to a service from the comfort of their vehicles. That structure is no longer there.
Less than two weeks prior to Driscoll's Easter gathering announcement, the pastor was slapped with a lawsuit that named him, former Mars Hill chief elder Sutton Turner and others, alleging fraud and racketeering regarding donor contributions, The Christian Post previously reported. The Evangelical Council for Financial Accountability, a respected accreditation organization, is also accused of being a co-conspirator in the suit but it is not listed as a defendant. Filed by the Law Office of Brian Fahling, the suit questions how more than $2 million in donations for church planting and a festival were spent.
Despite his troubles, Driscoll has received support from many fellow clergymen — South Carolina-based megachurch pastor Perry Noble being one of the most vocal. Noble recently took on critics of the ex-Mars Hill pastor who felt that he wasn't ready to lead another congregation.
"Here's a man who messed up, made some mistakes, admitted it, apologized, said he was sorry — he's starting over … Who made you the judge on whether or not he's ready?" Noble said.
Driscoll was once described as one of America's "most prominent and celebrated pastors" by Forbes, but he resigned in disgrace as senior pastor of Seattle-based Mars Hill in October 2014 after a confluence of events marred his reputation, including allegations of plagiarism and fostering an abusive work environment. Two weeks after Driscoll's resignation, Mars Hill Church announced that it would dissolve.
The Christian Post reached out to Mark Driscoll for comment, but did not receive a response by press time.
Clarification: March 16, 2016
The Evangelical Council for Financial Accountability (ECFA) is listed in the lawsuit against Mark Driscoll as a co-conspirator but is not a defendant.