Mark Wahlberg Talks Daily Reliance on God, How Jail Changed His Life (VIDEO)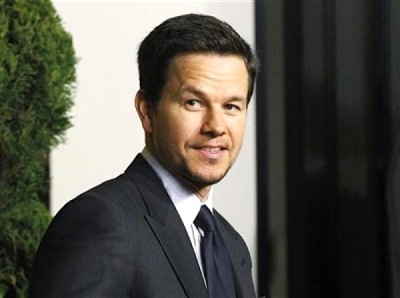 Actor Mark Wahlberg has never shied away from professing his Christian faith, and in a recent interview, the Hollywood star discussed his daily reliance on God and an important decision he had to make when he found himself in jail as a youth.
Speaking to Anderson Cooper on Dec. 29, 2011, the 40-year-old actor talked about his upbringing and the gang life he stumbled into at a young age. When he was only 16, he robbed a pharmacy, attacked a number of people inside, including a security guard, and was charged with attempted murder and sentenced to jail at Boston's Deer Island House of Correction, the Catholic Herald reported.
"You grew up in a tight-knit neighborhood in Boston, you could have gone the wrong way, you did time in jail at one point, [but] you turned your life around. How did you do that?" Cooper asked the actor. 
"Jail was definitely a wake-up call for me. I was 16 years old, I was arrested and tried as an adult," Wahlberg said.
"A lot of the guys I looked up to in the neighborhood were actually there, and I had become one of them. I thought: 'You know what? This is not what I want out of my life.' So I decided from that point on that I was going to turn my life around."
The actor shared that he was left on his own as his friends abandoned him in jail.
On the Jan. 13, 2012, show on CNN with Piers Morgan, Wahlberg elaborated on the thoughts that went through his head when he found himself in that position.
"For a lot of people, going to prison becomes the start of the rest of their lives, and it is not pretty. How did you manage to make that break, to get out of that culture?" Morgan inquired. 
"Well I had to make the choice personally, and then I had to focus on my faith. My faith has allowed me to overcome a lot of things. And hard work. Nothing comes easy, especially when you have your back against the wall and have a lot of things coming at you," Wahlberg responded. 
He then discussed the changes he made with his life when he got out of jail, saying, "I wanted to prove to people through my actions, not my words, that I was going to change and make a positive impact on the community that I come from – and that's why I do so much youth work, within our foundation and with inner city kids."
When asked about the role faith plays in his life, the actor, who is also an executive producer on the TV show "Boardwalk Empire," remarked: "I definitely go to church every day. That's how I start my day – I like to get in there for 15 to 20 minutes and say my prayers."
He explained that prayer brings him "a very clear focus on what's important, expressing my gratitude for all the blessings that have been bestowed upon me, and a reminder every day of what I need to do and what I need to focus on."
"I pray to be a good servant to God, a father, a husband, a son, a friend, a brother, an uncle, a good neighbor, a good leader to those who look up to me, a good follower to those who are serving God and doing the right thing," the actor explained.
Earlier this month, the family man also revealed he had gone through numerous tattoo-removal surgeries and stopped smoking marijuana in order to set a good example for his children.
In his interview with the Catholic Herald, the star elaborated on how pivotal prayer is in his life.
"Being a Catholic is the most important aspect of my life. The first thing I do when I start my day is, I get down on my hands and knees and give thanks to God. Whenever I go outside of my house, the first thing I do is stop at the church."
He added: "If I can start my day out by saying my prayers and getting myself focused, then I know I'm doing the right thing. That 10 minutes helps me in every way throughout the day."
Watch a portion of Mark Wahlberg's Jan. 13 interview with Piers Morgan on CNN: