Mars Hill Church Downtown Seattle Relocates to Historic Place of Worship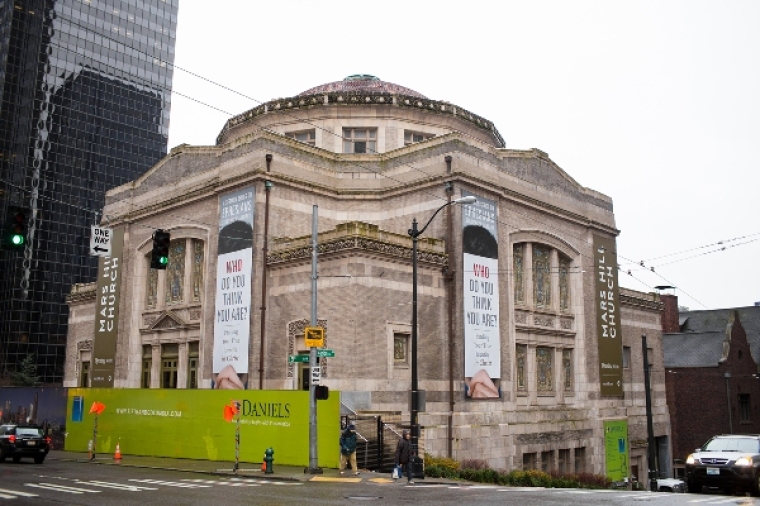 Mars Hill Church Downtown Seattle, one of 14 churches that have sprouted from the teachings and ministry of founding pastor Mark Driscoll, opened this past Sunday at its new location, a historic 1910 place of worship that once included some of Seattle's early families.
"There's a new chapter in Seattle's history tonight with the salvation of a downtown Seattle building that is over 100 years old," a local TV news anchor shared last week, Mars Hill reported. "The new tenant, a church, is preserving the building and restoring it to its original use."
Holding church services at out-of-the ordinary locations is not something new for Mars Hill. The Downtown Seattle church is using the building most recently known as Daniels Recital Hall after selling its Belltown location, the former building of the "notorious" Tabella Nightclub.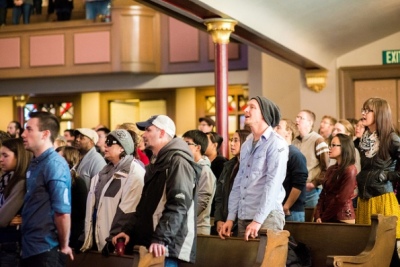 However, more than the oddity of previously occupying a former nightclub or the excitement of seeing a historic building come to life, Mars Hill Downtown Seattle pastor Tim Gaydos told The Christian Post that he's most excited about the church's location. This new location enables its members to participate in ministry and evangelism in the heart of one of the most culturally trend-setting cities in the U.S., he said.
"It's right in the heart of the city. It's a block from City Hall. It's one the busiest square blocks west of the Mississippi. There's a lot that's happening around here," Gaydos said. "This is an incredible opportunity to be a ministry hub for downtown Seattle as it will allow us to better serve the business men and women in our city, as well as the homeless and marginalized, as we're closer to one of our ministry partners, Seattle's Union Gospel Mission.
"Also, being closer to Capitol Hill is a blessing as we are serving and ministering to those who are infected with AIDS on the Hill."
Driscoll added, "We are looking forward to having a building that allows the Downtown Seattle church body so much room to grow. We hope to fill it with people who love Jesus and love Seattle."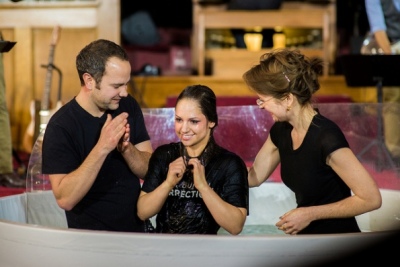 Gaydos told CP that having the church in this particular area of Seattle comes at a time when "for the first time in history, more people live in cities than in suburbs."
"It's so critical to minister and share the Gospel in the heart of the city that we are called to," he added.
Prior to Sunday's official opening, the church held a Christmas Eve service as part of their soft launch. About 2300 people packed the church for a celebratory night of worship music with choir, and preaching by Driscoll. Members also collected canned goods, blankets, tube socks and food for the Union Gospel Mission. On Sunday, the church began a new sermon series based on the Bible book of Ephesians, as well as Driscoll's new book, Who Do You Think You Are?: Finding Your True Identity In Christ.
The historic church's original pipe organ is still in the building and being used at times by the church's diverse worship team. The Mars Hill band uses the organ on "some of the rock jams," said Gaydos. "They have this melted mash of instruments and it's a few songs that they bring in the pipe organ so it's pretty cool."
Founded in 1996 by Driscoll in Wallingford, Mars Hill Church has been recognized as the 28th largest and 3rd fastest-growing church in the country by Outreach magazine, with upward of 14,000 people meeting weekly across 14 locations in four states each week.