'Mary Mary' Sneak Peek: Erica and Tina Campbell Confront Ex-Manager in Season 4 Premiere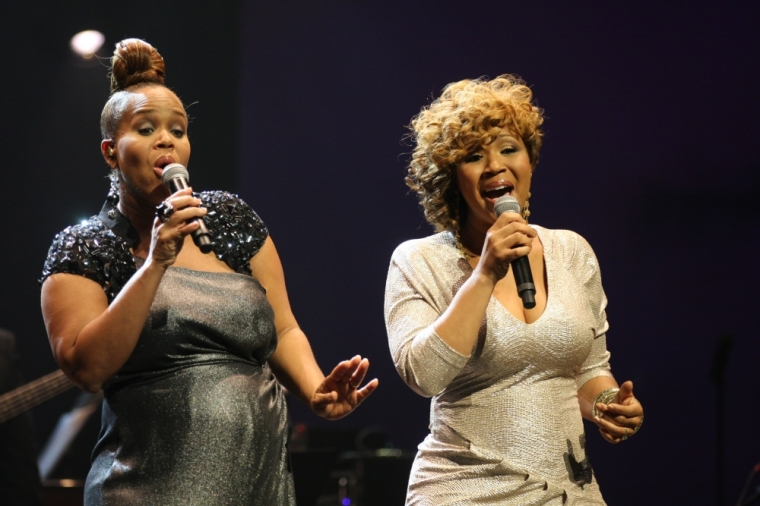 "Mary Mary" is days away from the season four premiere, but fans of the television series can get a preview of the new season today.
WEtv's popular series has featured sisters Erica and Tina's faith undergo the ultimate test as their world is turned upside down with betrayal and the death of a family member. Picking up where season three left off, the brand new fourth season will feature Erica's solo career outside of Mary Mary as well as Tina's marital struggles. In a four-minute first look at the season premiere, the singers of Mary Mary are surprised by an unexpected guest at the front door ... their former manager, Mitchell.
"I was just in the neighborhood," he tells the stunned duo. "It's time to set the record straight and just put things on the table."
During season three of "Mary Mary," Erica and Tina fired Mitchell before the manager retaliated with a lawsuit against them.
"I feel like I need to apologize," Mitchell states before Tina adds, "I definitely feel like you need to."
Defending himself by citing Campbell's ever-growing brand, number-one albums, and the Grammy Awards while they worked together, Mitchell says he felt "betrayed" by being fired.
"I will never apologize for the job I did for you," Mitchell declares.
"There was a lot of things promised that didn't happen and then after I let you go I texted you and said let's make it right and the next time I heard from you it was through your lawyer," the Campbell sisters shoot back.
The sneak peek ends inconclusively with Mitchell assuring the audience he will work with Mary Mary again, but it appears as though Tina and Erica have a lesson on forgiveness ahead of them. Season four of "Mary Mary" premieres next Thursday, March 5 on WEtv at 10 p.m. ET.
Watch the sneak peek at the season four premiere here.