Maryland Church Evangelizes the Community One Load of Laundry at a Time
A Local Church Shares the Love of Jesus Through Free Laundry, Clothes
Maryland Church Evangelizes the Community One Load of Laundry at a Time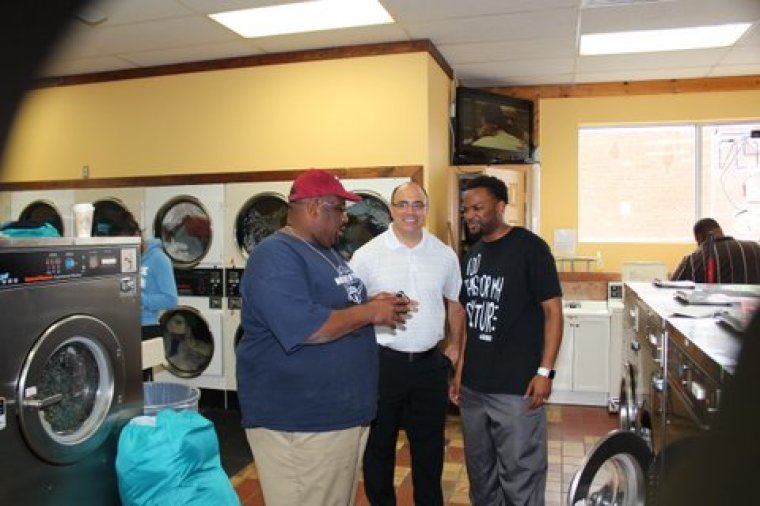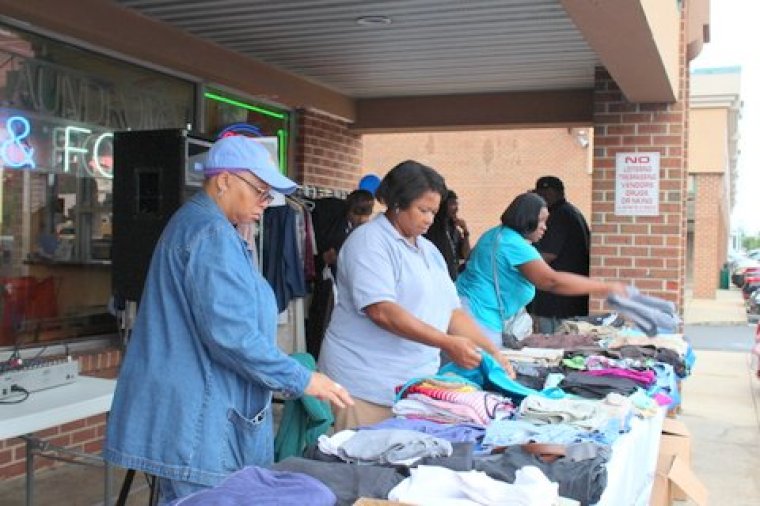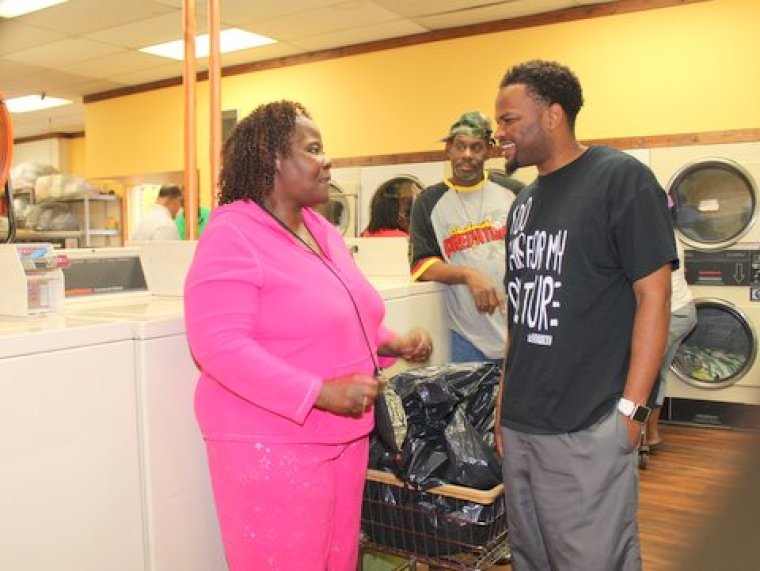 View Photos
For Maryland pastor Bobby Manning, discipleship starts even before people walk through the church doors; it starts with impacting a community.
"Our mission statement as a church is connecting with community to cultivate strong Christians and we put that connecting with communities part front and center for our church. We really truly believe that a church must be active in the community around it," he explained.
To prove it, Manning and his church, First Baptist Church of District Heights, bought out a local laundromat for five hours last Saturday and cleaned the community's garments for free.
During the September 13 event, called the Laundromat Takeover, District Heights residents received the unexpected treat. "We supplied laundry soap as well so all they had to do was bring their laundry and the machines were open and ready for them," said Manning.
The church paid for a total of 240 loads. Members also gave out free food as well as free shoes and clothing donated from local stores.
The Laundromat Takeover began with an inner-city mission trip. Manning and other pastors on the trip stopped by a laundromat to share the Gospel with the people inside. "At the time I thought, 'Man it would probably be a much easier in if we, you know, helped these folks out with their laundry,'" said Manning.
When he returned to his community, Manning and his church gave out a limited amount of money cards for free laundry at an apartment complex.
FBCDH took those efforts to the next level with Saturday's takeover, offering unlimited cleanings.
The Maryland pastor described the scene saying, "Folks arrived with one load or two loads because that's what they could afford, realized it was free, and ran home and got more."
Manning told The Christian Post that outreaches like the Laundromat Takeover are more than a feel-good event, it is a on-going effort to minister to the unchurched.
"The Bible says that Jesus made it His custom to go to the synagogue but a lot of His ministry, much more of His ministry, took place on the streets of the surrounding areas than it did actually inside the place of worship. So we wanted to mirror that as a church. We want to mirror that we make it our custom to be in worship, but we also make it our custom to walk the streets, to know the real needs of our community and do our absolute best to meet those needs," explained Manning
He challenges his church and himself by asking the difficult question, if your church disappeared would the surrounding neighborhood miss it.
"That's a convicting question that our church strives to answer affirmatively as much as we possibly can and we've received incredible feedback from our community that they've taken notice that our church truly does care for them and we extend the love of Jesus to them," said Manning.