Matt Redman Leads Huge Crowd Singing '10,000 Reasons' in NYC's Times Square (Watch)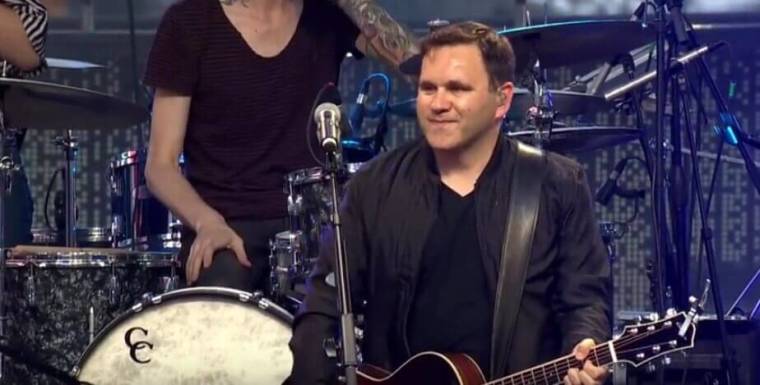 In the middle of New York's Time Square — a bustling thoroughfare that rarely comes to a standstill — two-time Grammy Award-winning Christian worship leader Matt Redman brought one of the most recognizeable places in the world to a halt and held a worship service where thousands could openly praise God.
A video posted on the website Church Leaders shows hundreds of people who had descended upon Times Square to give God glory.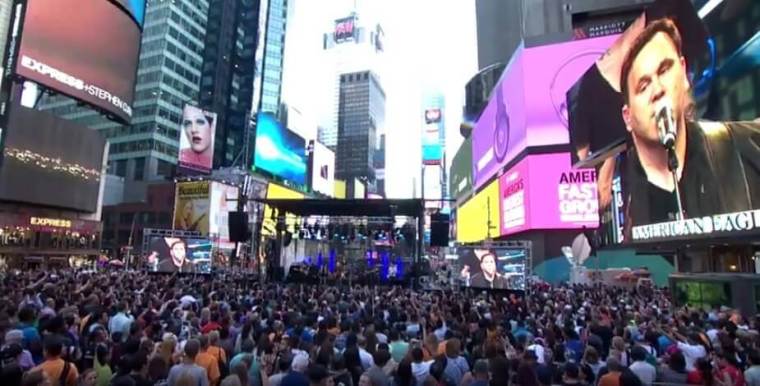 "You know the song goes down in Time Square tonight," said Redman, seemingly celebrating the event and the turnout during his performance back in August.
The Audience cheered when they recognized the melody of one of the British singer's hits, "10,000 Reasons (Bless The Lord)," before he began to sing. As the song got underway, Redman occasionally stopped to hear the crowd sing along, encouraging them, saying, "beautiful."
With outstretched hands, the worshipers sang along while jumbo-tron screens of advertisements flashed in the background.
Some in the audience had closed eyes, waving their hands to and fro, or hands clenched to their hearts, while others documented the event with camera phones.
If only for one evening, the Dove Award winner united young and old of various races in all manner of garb to openly praise God in one of the most recognized places in the world.
Matt Redman co-wrote the 2005 Dove Award-winning song "Blessed Be Your Name," which won for Worship Song of the Year. He has also won two Grammy Awards for best contemporary Christian song and best gospel/contemporary Christian music performance.
Redman's Christmas album These Christmas Lights was released on Oct. 21. For more information, click here