Matthew McConaughey: 'Free State of Jones' Is a Real-life 'Love Thy Neighbor' Film (Exclusive Clips)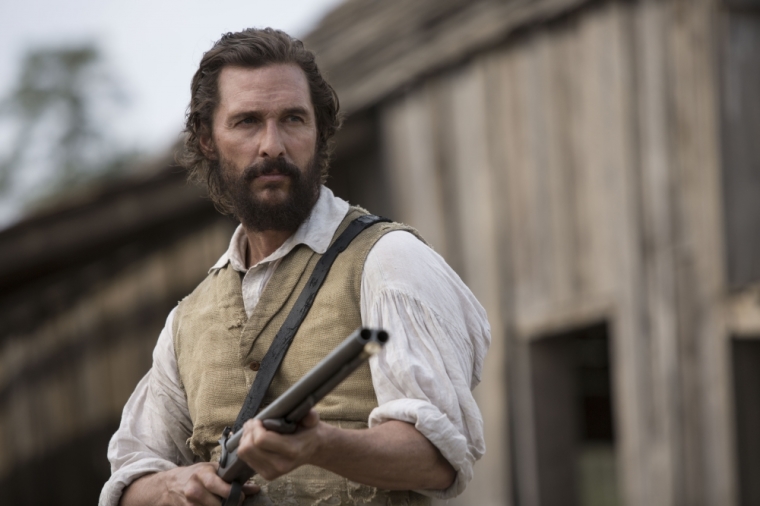 The film "Free State of Jones," opening this Friday, gives viewers a look into the life and faith of Mississippi farmer Newt Knight, played by Matthew McConaughey, who through his role was able to openly share the faith and passion of his revolutionary character.
The epic action drama is based on Oscar-nominated writer/director Gary Ross' original screenplay that tells the extraordinary story of Newt Knight, a Southern farmer who becomes a leader that inspires a rebellion. The film explores the issues of class inequality and race relations that permeated the South during the Civil War. It also tells the story of men and women during this tenuous time who have strong faith in God and who are dealing with the moral struggle of inequality and the laws they are forced to follow.
"Free State of Jones" shows Knight rallying those who believe that "…no man ought to tell another man what he's got to live for – or what he's got to die for." He and his men fought for freedom, equality, and the ideal that "…no one can own a child of God."
The two Christian Post exclusive faith clips below show a glimpse into the faith of Knight. The fearless Mississippi farmer led an unlikely band of poor white farmers and runaway slaves in a historic armed rebellion against the Confederacy during the height of the Civil War.
See the clips below:
"Free Man"
"Hold On"
"You cannot own a child of God," one gentleman says to Knight in a powerful scene.
"No you cannot, can you? You can own a horse, you can own a mule, a cow, an ox but you cannot own a child of God," McConaughey's character says before they bow their head to pray.
In the second clip, Knight is heard telling a young dying man that Jesus loves him. "You love God, God loves you, you understand? Jesus loves you! You're not dying," he repeated over and over until the young man passes away right before his eyes.
During a recent junket for the film, the Texas-born actor explained that Knight has a "moral code rooted in the Bible and the Declaration of Independence: love thy neighbor as thyself, and all men are created equal."
"He had a very radical relationship with his own independence, and interdependence — which is very American. Extremely American," McConaughey continued. "All of this, the abolition of slavery in the Civil War at this time, they were almost all led by religious movements — Christian movements — that were trumping the ideals that everyone else had. They went further into it and said, 'No, this is not right — because of the Bible.'"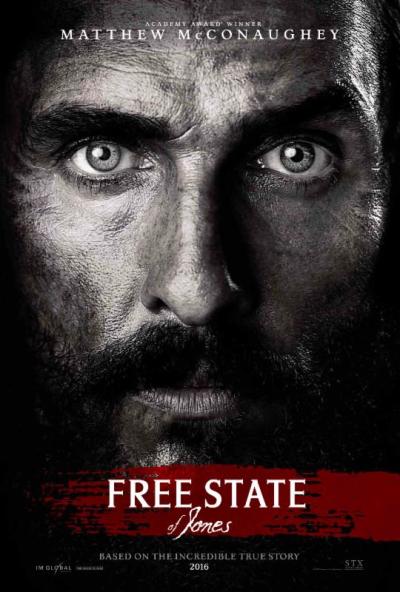 The Academy-Award winner went on to say that his character was not one to take injustice sitting down. "One of the things I noticed about him was if he saw something that was wrong or unjust, he really had no way to ignore it."
The "True Detective" star is known for sharing his own faith like Knight does in the film. In a past GQ Magazine interview, McConaughey revealed how his relationship with God changed after he had children with his wife, Camila Alves. He admitted that he attends a nondenominational church every Sunday in Texas with his bride and their three kids: Levi, Vida and Livingston.
"It's (the church) based in the faith that Jesus is the son of God, that He died for our sins, but many different denominations come in," said McConaughey to GQ Magazine.
"As soon as we had children, I was like, 'You know what? That was important to my childhood.' Even if it was just for the ritual of giving an hour and a half on Sunday to yourself, to pray and to think about others, even if you're tired or whatever. I noticed how much I missed it and needed it. It's a time for me to take inventory of my last week, to look at what's in the future and say my thank-you's and think about what I can work on to do better."