MC Lyte Gets Married One Year After Prayers for Her to Find a Husband
MC Lyte Gets Married One Year After Prayers for Her to Find a Husband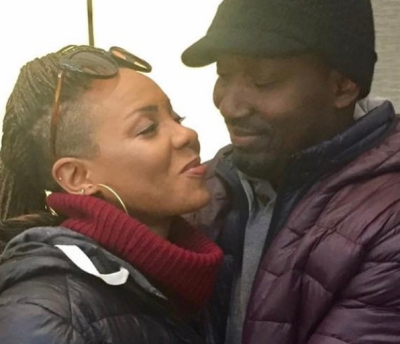 Hip-hop pioneer Lana "MC Lyte" Moorer is officially married one year after people prayed for her desire to be a wife.
MC Lyte, 46, married a Marine Corp veteran and entrepreneur named John Wyche in Jamaica over the weekend at the Sandals Royal Caribbean Resort in Montego Bay, according to Essence. Just one year before her star-studded wedding took place where the guest list included rapper YoYo, rapper and actress Niatia " Lil Mama" Kirkland, singer Kelly Price and singer Coko of R&B group SWV, a group of women gathered to pray for Lyte's future husband.
Lyte, the co-founder of the hip-hop Sisters Foundation, hosts a women's retreat called the W.E.A.L.T.H. Experience with celebrity guests and panelists each year. There, women come together to work on their goals in their personal and professional lives.
Last year, the women at the event prayed for Lyte's goal which was to get married.
"Attendees prayed over the desire for Lyte and months later she sent a message to Wyche on Match.com. Their connection quickly grew," Essence reported. "A year after that prayer in Miami, she was back at the Wealth Experience with her partner and sharing her journey in the book Your Man and Your Money: How to Get 'em and How to Keep 'Em with [her business partner Dr. Lynn Richardson]."
When she first publicly announced her relationship with Wyche earlier this year, Lyte glorified God for her future husband.
"What can I say, except thank you Lord!!! ... It's been a long time, this single life, and I thank you all for your prayers and kind words of hope," she wrote on Instagram in January. "God has sent me true love. For all of you waiting on LOVE- don't give up – keep God first and he will see that you meet your match. #godisall."
As for Wyche, the veteran said that he knew he would marry Lyte months after meeting her.
"It's incredible so many people came out to support our union. We are starting out with a strong foundation," Wyche said in the Essence report. "A few months into getting to know Lana I knew I wanted this woman as my wife."
As for the rap legend, she knew that Wyche was her husband when she was willing to be vulnerable with him.
"One day when we're talking and I looked into his eyes, it was so much honesty and truth in his eyes," she said. "My biggest thing with dating was to be vulnerable. And with him, I could totally let go and be myself."