McDonald's Inspiration Celebration Gospel Tour 2014: Erica Campbell, Anthony Brown Uplift Sick Kids at Ronald McDonald House
Grief-Stricken Families Lean on Faith During Harrowing Ordeals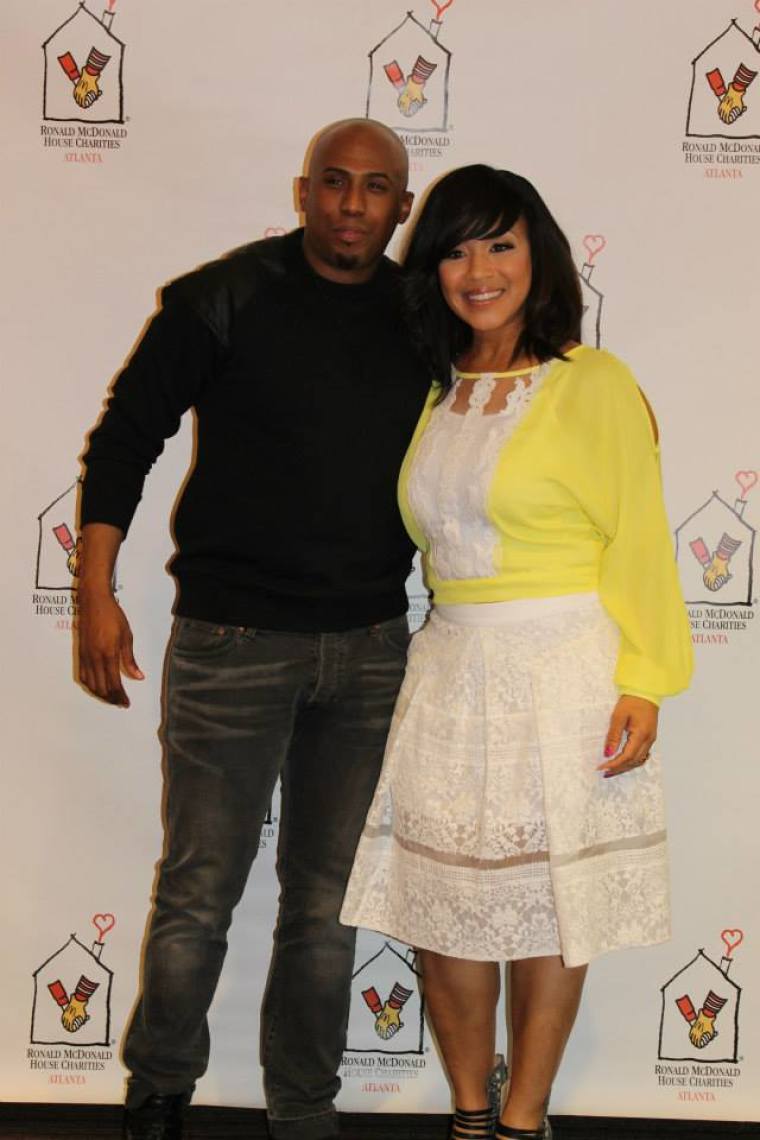 Gospel music stars Erica Campbell and Anthony Brown brought joy and excitement to Ronald McDonald House in Atlanta on Tuesday ahead of the 2014 McDonald's Inspiration Celebration Gospel Tour.
Campbell, one half of Grammy award-winning gospel duo Mary Mary, and Brown, a three-time Stellar Award winner, raised spirits at Ronald McDonald House (Gatewood) -- which supports families of sick and terminally ill children. Both artists spent several hours connecting with grief-stricken families, signing CDs and offering words of encouragement ahead of McDonald's' eighth annual 12-city tour.
"I met with a few families, it just touches my heart because I have children I can't imagine having a child who has a brain tumor or cancer or [is] waiting for an organ," Campbell, who is set to host this year's gospel tour alongside comedian Jonathan Slocumb and also perform, told The Christian Post exclusively.
"The stress has to be incredible," she acknowledged before applauding the Gatewood House. "To be able to come to a place like this that gives you a moment of peace and sanity ... the place is beautiful, I'm speechless."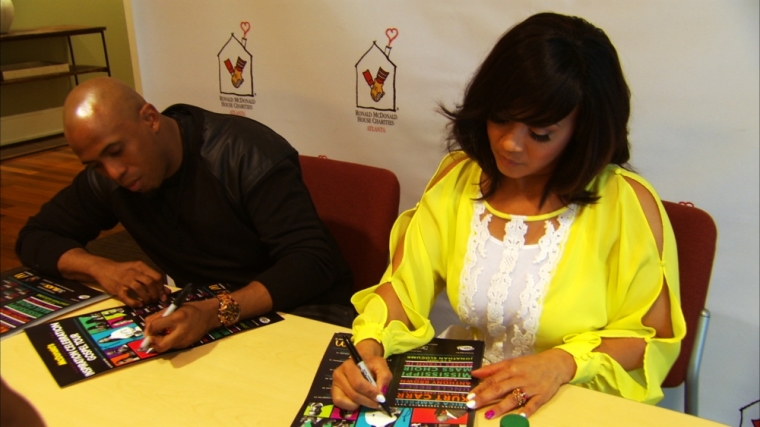 Gatewood House, located near Children's Healthcare of Atlanta at Egleston, is a 60,871 square foot property and features 50 bedrooms. It is designed to provide families of sick children with a home away from home and to ultimately lighten their load.
The McDonald's gospel tour is a free summer concert series which seeks to raise money for Ronald McDonald House Charities (RMHC). For 40 years the organization has provided resources like housing to millions of families of sick children around the world to help eliminate the financial strain that often comes with caring for a sick child.
Jerrica and Calvin Parks, whose 3-year-old daughter Kenadie was diagnosed with a terminal brain tumor in January, are among thousands of helpless families who have received support at Gatewood House. Without this support, the Parks' believe that they would not have been able to properly care for their little girl.
"[Gatewood House] had been a tremendous help … It has really been a blessing," said Jerrica, who works as a nurse.
She explained that high costs of gasoline and hotel rooms "would have been a major inconvenience" and would have only added stress to their situation. Kenadie received six weeks of radiation after her devastating diagnosis and she currently receives chemotherapy every two weeks.
"We live over three hours away so it would have been impossible to drive back and forth. Radiation was daily, every morning for six weeks straight so I don't think there would have been any way for us to accomplish that without having [Gatewood] to step in and allow us to stay here and use the facility," Jerrica explained.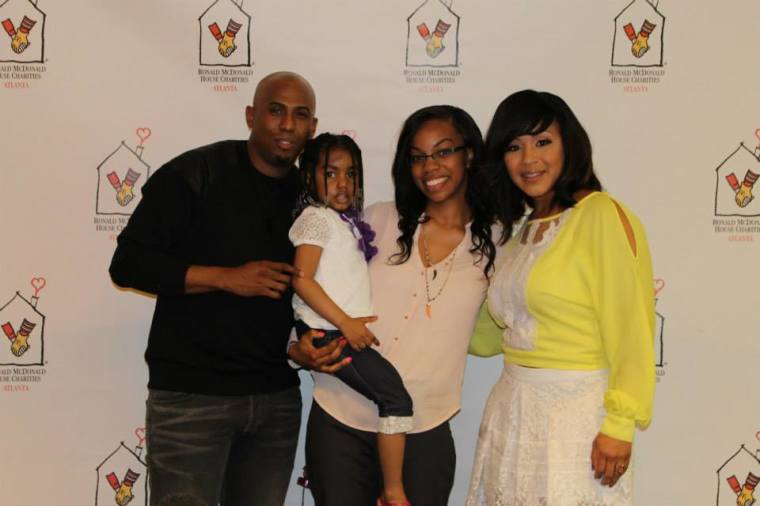 Calvin, who is a student, applauded Campbell and Brown for taking "time out of their busy schedules" and using their respective platforms to "help" - which coincidentally is the name of Campbell's new solo album that recently hit no. 1 on the Billboard charts.
"It means a lot. It's a very humbling experience it's good to see celebrities come back and take time out of their busy schedules to get involved with people that are going through a crisis so to speak," he said.
Despite having a terminal illness, little Kenadie is consistently upbeat and full of energy, which helps her parents stay strong. Prayer also helps them maintain a positive outlook each day for their daughter.
"Prayer, faith in God and [remembering] His abilities to do anything," Jerrica said of her ability to stay strong. "Kenadie helps us stay strong. She doesn't act like anything is wrong … she is just amazing."
This year the concert, which runs May 22 through July 25, will feature a number of talented acts. Brown and Group Therapy are set to perform along with hip-hop sensation Uncle Reece, organist Moses Tyson, Jr., Kurt Carr & The Kurt Carr Singers and the Mississippi Mass Choir.
Each act will deliver messages of faith, hope and inspiration while highlighting the importance of giving back.
"I love meeting people and talking to them and making people smile," said Brown, whose hit song "Testimony" was named Billboard's most popular song of 2013.
"I love music and I love charity. I think this tour kind of encapsulates both in a great way so that's why I got involved. I can't wait to just get out there and meet them and be all up in the mix!" he added.
FOR MORE INFO ON THE MCDONALD'S INSPIRATION CELEBRATION GOSPEL TOUR CLICK HERE
Tour dates and locations:
May 22 – Philadelphia, Mount Airy COGIC
May 23 – Washington, D.C., Ebenezer AME Church
June 5 – Charlotte, The Park Church*
June 6 – Raleigh, Wake Chapel Church
June 7 – Greensboro, Mount Zion Baptist Church*
June 19 – Jackson, Greater Bethlehem Temple Church
June 20 – Memphis, New Salem Baptist Church
June 27 – Detroit, Greater Grace Temple
June 28 – Chicago, Chicago Gospel Music Festival – Ellis Park
July 9 – Atlanta, Full Gospel Baptist Conference – Georgia World Congress Center
July 24 – Los Angeles, City of Refuge Church
July 25 – Oakland, Craneway Pavilion
*Only Erica Campbell and Anthony Brown & Group TherAPy will perform.