Meagan Good Calls for Prayer Amid Reports of Bobbi Kristina Brown's Health Is Deteriorating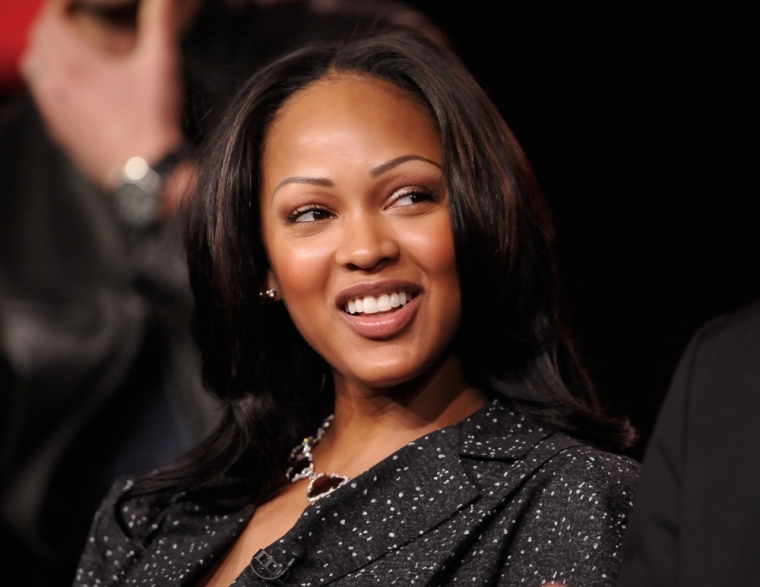 As the health of the-late singer Whitney Houston's daughter Bobbi Kristina deteriorates, Christian actress Meagan Good is calling on people to pray for the 22-year-old who's being cared for at a Georgia hospice center.
Bobbi Kristina has been fighting for her life since she was found unconscious in a bathtub at the Georgia home she shared with her boyfriend Nick Gordon on Jan 31. Her aunt, Pat Houston, recently revealed that her health had taken a turn for the worse, which led to her family's decision to put her in hospice care.
Now, the 33-year-old actress is taking to Instagram to pray for the ailing child of Houston and singer Bobby Brown.
"I pray a prayer for this precious young woman. ... I urge everyone who has a kind heart to please join in with us with prayers lifted up. ... I believe that prayer changes things," Good, the wife of minister and Hollywood Executive DeVon Franklin, wrote on Instagram last week. "He already knows the desires of our heart, so He wouldn't have us do it if it didn't make a difference if aligned with His will. ... I pray that Dad will work a miracle. His will be done over all."
Good has previously spoken about her connection to Bobbi Kristina's mother, Whitney Houston, after the singer died from a reported drug overdose in 2012. In a previous Los Angeles Times report, the actress said playing Houston in a film would be her "dream project."
"Good said her dream project is a Whitney Houston biopic, which she had been discussing with the singer before her death early last year," the LA Times reported in December 2013.
Speaking about her Christian faith, Good, who said she attends Mt. Rubidoux Seventh Day Adventist Church in Riverside and One Church L.A. in West Hollywood, told the LA Times that she and her husband believe: "both [Christianity and show business] can come together and one can be used to promote the other, using what we do in the business to promote the kingdom."
Good also expressed her desire to portray Houston in a film duing an interview on "The Arsenio Hall" show where she spoke about her connection to the-late singer.
"I think she was a very misunderstood spirit. ... I did know her. Not super, super well but my husband (DeVon Franklin) was the executive on 'Sparkle' and I got to spend a little bit of time with her there. ... And she was an amazing person and I think very misunderstood," Good said on the late night talk show. "I just feel like I get her and I would tell her story, I feel like, the way she would want it to be told."