Meagan Good Disappointed in Harsh Judgement From Christians After Nude Photo Leak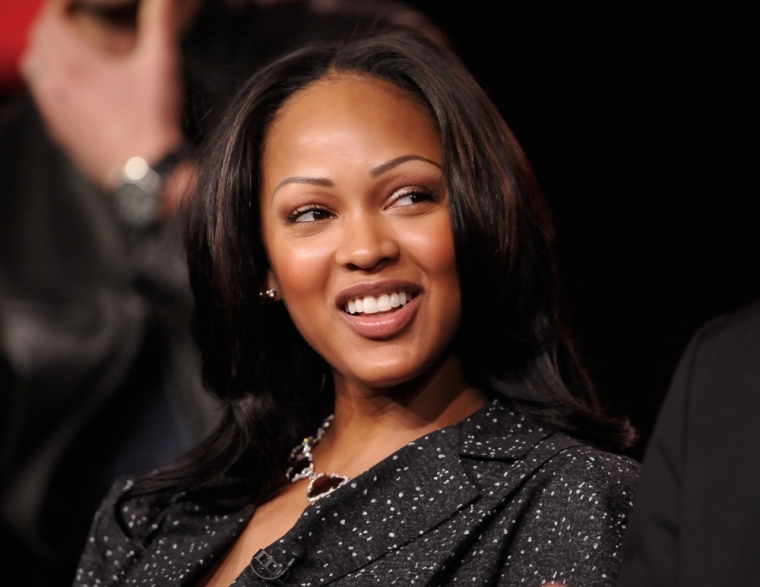 Meagan Good has had a hard time dealing with criticism since some of her nude photographs were leaked, but insists she is leaning on her Christian faith to get through the trying ordeal.
Good, the 33-year-old Christian actress who is married to Hollywood Executive and preacher husband DeVon Franklin, was the victim of a massive celebrity cyber hack that resulted in nude photographs sent to her husband being leaked. While Good defended the photographs that went viral by insisting they were only meant for her husband's eyes, she was met with harsh criticism. Now, the actress is taking time to address her critics on social media, especially those who questioned her Christian behavior.
"... Thank you to everyone else who has been supportive, loving, encouraging and demonstrating the True love of God," Good began a Twitter post that linked to a longer Instagram picture message.
In the Instagram message, Good let it be known how much of a tough time she has been having, but held on to her belief that God had a plan for her.
"These last few days have been hard..but I know that God is in the plan..," Good wrote. "I choose to trust him--even when I don't understand..After all, that's what real faith is."
Still, the actress said she is disappointed by the way people have been treating her after her photographs surfaced online outside of her control.
"I will say, it's been disappointing to receive such harsh judgment and criticism from my own brothers and sisters when my husband and I were the ones who were violated and had our intimate moments exposed to the world against our will," Good wrote. "But it's Dad's will--not ours, that will ultimately prevail. And it's a person who did this--not God. I trust dad wholeheartedly."
Despite her emotions concerning the matter, Good made sure to thank God for the recent events.
"Thank you Dad for my testimony," she wrote. "For with each pain--it becomes more powerful. Amen."
While Good is one of many celebrities who have had to deal with nude photograph leaks at the hands of anonymous hackers, she previously expressed concern for others who were in the same position while explaining her individual images.
"I'm definitely in shock (and) saddened for everyone who is experiencing this," Good added in another Instagram post last week. "At the end of the day, we all know these pictures were for my husband."
Meagan Good Comments On Nude Photo Scandal