Meagan Good Says Bible Verses James 2:14-26 Motivates Her to Workout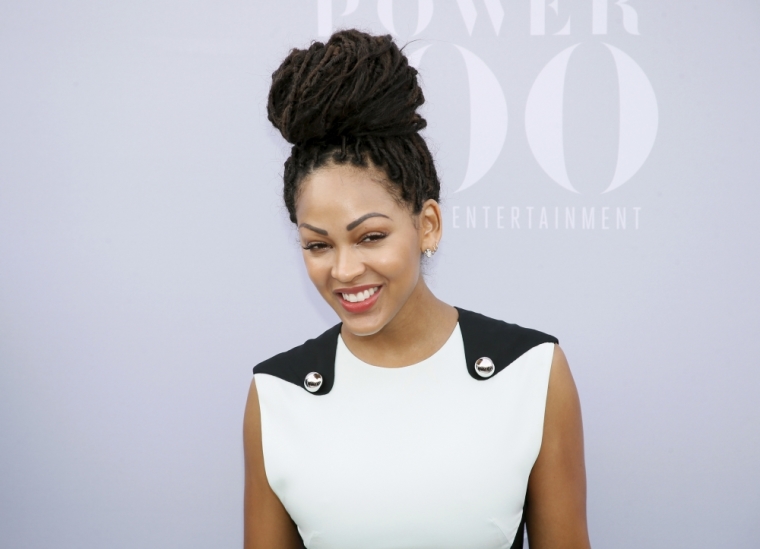 Hollywood actress Meagan Good says her Christian faith is a part of every aspect of her life, including her workout regimen.
The "Code Black" actress has shared both her Christian faith and exercise routines with fans on social media for some time. Now, she is revealing one Bible verse that keeps her motivated during her workouts.
"You have to #work for what you want ... and God will do the rest #FaithWithoutWorksIsDead," Good captioned a video she posted on Instagram on Monday, referencing James 2:14-26.
Good, the wife of preacher and Hollywood executive DeVon Franklin, previously spoke about looking to God for motivation in moments when she doesn't feel the urge to work out.
"Every morning when I get up I nine times out of 10 don't feel like working out," she said in an interview with Madame Noire. "But I made a commitment to myself and to my purpose in calling in life and I believe part of that entails being healthy and being in good shape so I can be available for all God has called me to."
Good isn't the only Christian entertainer to talk about fusing faith and fitness. Last year, 32-year-old singer Fantasia Barrino revealed that gospel singer Tasha Cobbs' music motivated her to work out.
"Thanks Tasha Cobb for the good late night cardio motivation," she posted in an Instagram video of herself running on a treadmill to Cobbs' song, "This Is The Freedom."
Gospel singer Kierra Sheard, 29, has also been vocal about her own fitness journey on social media.
"How you treat your body is even an act of worship! Let's go! #motivation #workoutMusic," Kierra wrote to over 250,000 followers on Instagram. "Get your heart where it should be! Cancel out diseases and health issues!"
Michelle Spadafora, the president and founder of Faithful Workouts, previously told The Christian Post that she believes exercising is a great time to listen to music or God's Word.
"Not only does it motivate me to push harder, it also keeps my focus on God. When we exercise, chemical changes happen in our brain which allows us to retain more information," she said. "So when I listen to Christian music while exercising, the lyrics of the song are getting into my mind and I end up singing God's praises throughout my day."