Megachurch pastor Jamal Bryant to lead Eddie Long's New Birth Missionary Baptist Church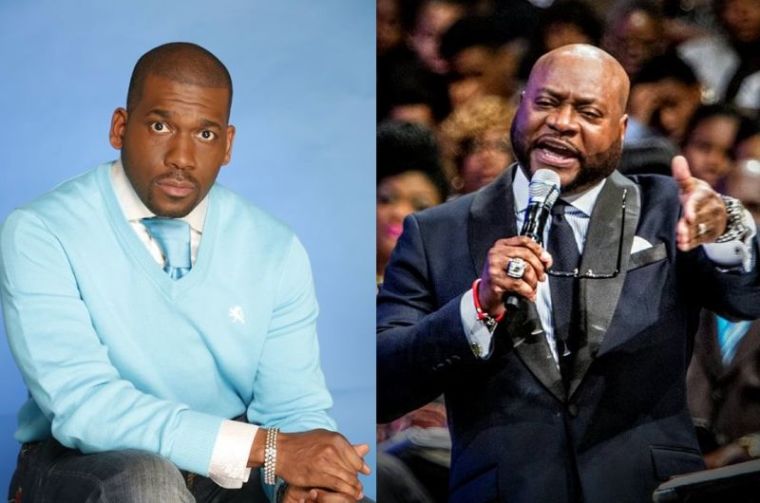 Controversial Baltimore megachurch pastor Jamal Bryant will take over as senior pastor of New Birth Missionary Baptist Church in Georgia, once led by former benefactor Eddie Long, church officials announced Monday.
A report in The Atlanta Journal-Constitution said Bryant, who currently leads the 10,000-member Empowerment Temple, was chosen from a pool of 138 candidates to take the reins of a church that once boasted 25,000 members in its heyday. Membership at New Birth has since dropped to about 10,000 after Long was hit in 2010 by a series of sex scandals involving allegations from multiple young men that haunted him until his death in January 2017.
When asked why he chose to leave Empowerment Temple for New Birth, Bryant told the AJC: "Because it's New Birth. … I realize we've got some work to do. By myself, I cannot. Together we will."
A representative at Empowerment Temple said "we have no information on that right now," when asked by The Christian Post on Tuesday about the announcement. 
Bryant, who has preached at New Birth since Long's death, will reportedly deliver his first official sermon as New Birth's pastor on Dec. 9.
Bishop Stephen A. Davis, who took over leadership of New Birth shortly after Long's death, resigned from the church in June. Bryant was among several pastors to serve as guest preachers as the church looked for a replacement. He delivered a spirited sermon at the church about a month ago.
Bryant revealed that Long was a benefactor who helped pay his way at Morehouse College shortly after his death but also criticized New Birth for the way the sexual misconduct allegations against him were handled.
"I do not know how in this hour, there are those who are crying out and we do not recognize the tears or the cry for help, that the body of Christ has said nothing about ministering to victims. I know people are gonna be upset with me. I know you don't want to talk about this. But here's the reality, we didn't talk about it in bishop's life ... and at this point, many would argue, it is inappropriate to deal with it on the day after his death, and maybe, I don't know," Bryant said to apologists of Long's ministry. "I do know the church has to deal with it."
Bryant's own ministry at Empowerment Temple was almost destroyed after he admitted to an extramarital affair while he was married to now ex-wife Gizelle Bryant, who stars on Bravo TV's "Real Housewives of Potomac."
Since his divorce, he was also alleged to have fathered a child with 34-year-old Latoya Shawntee Odom.
Bishop Neil C. Ellis of Bahamas-based Global United Fellowship who was also a close friend of Long, admitted that Bryant is flawed but gifted for the role at New Birth.
"He's made some missteps, but I've made them too," said Ellis, who called Bryant "a gifted young man who, over time, will speak for himself."
Ellis, according to the AJC, was involved in New Birth's search for a new pastor and told the congregation in a message on Sunday that he is fully aware that not everyone would be pleased with Bryant's selection.
"In the midst of it, I've found more than I wanted to know, but what I do know is, you need a pastor," he said.
"Here's my appeal to you (members). I need all of New Birth to guard your spirit, settle your emotions, eliminate your criteria. A lot has gone into this. Is everybody going to be happy about the appointment? I doubt it. No matter who we put in front of you, some people are going to have a challenge and you may be deserving of those challenges, but you have to trust somebody," Ellis said.
Thomas W. Dortch Jr., chairman of the church's board, told the AJC that the person they would select for the job needed to be "visionary" and "energetic" and someone who can "inspire our congregation and rebuild those various community ministries and missions that we used to have at New Birth."
Members like Tracy Johnson, who has been a member at New Birth for more than 20 years, said she was happy with Bryant's selection.
"I believe he's that pastor who will reignite the fire that New Birth had for a long time," she said.
Another member, Peggy Rice, called Bryant's appointment "a new beginning."