Meghan Markle, of Multi-Faith Background, Baptized as Anglican by Holy Water From River Jordan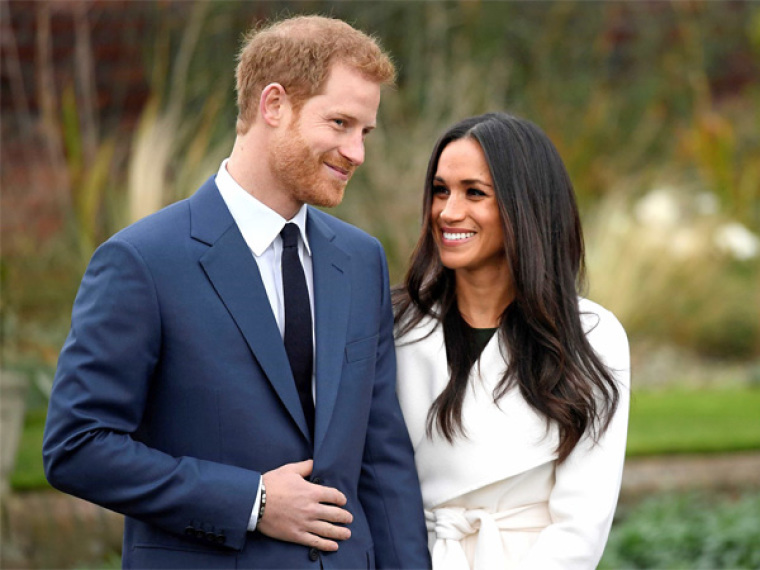 Meghan Markle, the 36-year-old American actress due to marry Britain's Prince Harry in May, has been baptized into the Anglican faith by Justin Welby, the Archbishop of Canterbury, using holy water from the River Jordan.
The Daily Mail reported Thursday that the private ceremony took place at the Chapel Royal at St. James' Palace, with Welby conducting the 45-minute ritual, and Prince Harry at Markle's side.
Prince Charles and Camilla, the Duchess of Cornwall, attended the ceremony, and later hosted a reception for 18 guests at a private gathering.
Markle, who was born in California in 1981, had a multidenominational upbringing, though her exact beliefs have not been made clear. Her father was an Episcopalian, while her mother was a member of a different Protestant denomination.
The actress attended a Roman Catholic girl's high school, though reportedly was not Catholic herself. In 2011 she married Trevor Engelson, who is Jewish, but apparently did not convert to his faith. The couple were divorced two years later.
Prince Harry marrying a divorcee has stirred controversy in some circles, however.
Albert Mohler Jr., president of The Southern Baptist Theological Seminary, argued in November that the extent of which Merkle's divorce has not been seen as a problem for the Church of England reflects the "sequence of the sexual revolution."
Mohler pointed out that the Church has had a long history of opposition to divorce, and in 1936 King Edward VII abdicated the throne to marry Wallis Simpson, an American who was in the process of her second divorce at the time.
The CofE now permits divorce under exceptional circumstances, but Mohler said that the way Welby has embraced the marriage announcement without seemingly any opposition is problematic.
"Or put it this way: What in 1936 required a king to abdicate his throne, now produces appreciation from the Archbishop of Canterbury? That just about says it all," the SBTS president said.
He added that "all of this should remind us that the normalization of divorce was one of the essential preconditions for the normalization of the entire sexual revolution."
Welby had previously shared his happiness at the marriage announcement, with the wedding due to take place at St. George's Chapel at Windsor Castle.
"I wish them many years of love, happiness and fulfillment and ask that God blesses them throughout their married life together," Welby said.
The Daily Mail noted that according to Church guidelines, Markle could be interviewed about her divorce from Engelson before she marries Prince Harry.
A minister conducting such an interview would ask if there has been "sufficient healing of the personal and social wounds" from the divorce, it added.