Memories Pizza and the Social Justice That the Liberal Left Is Criticizing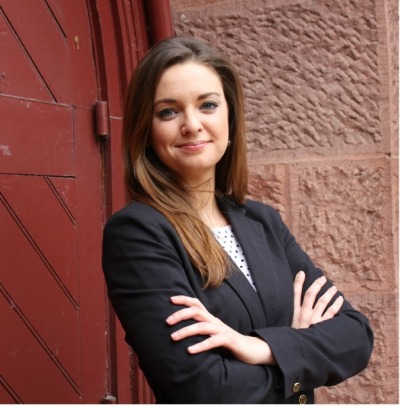 The dust is finally settling after vicious harassment and death threats besieged the Christian owners of Memories Pizza in Walkerton, Indiana. An onslaught of national media attention catapulted father and daughter O'Conner to the center of a national firefight over religious freedom. Forced to close their doors and go into hiding, Kevin O'Conner contemplated closing up shop permanently due to violent threats.
Thanks be to God, their circumstances changed when The Blaze launched an online fundraiser raising $842,387 from nearly 30,000 donors across the country. Not all professing Christians are happy about this financial blessing.
Some among the Religious Left took a bold stand for justice from their living room sofas to write mischaracterizing blogs about faithful Christians' like Kevin O'Conner and his young daughter Crystal for being uncompassionate, bigoted and unloving because of their convictions on sexuality and marriage. However, in a surprising turn of events it is the conservative Christian pizzeria owners left doing justice and showing mercy according to the Gospel.
One progressive Christian blogger for Patheos.com did not share in the O'Conner's relief and thanksgiving over the incoming donations. "Regardless of the details, I can hardly stomach this whole thing," wrote blogger Susan Cottrell in her blog post, "Anti-Gay Christians: Are You Being Scammed?"
Cottrell lamented:
They raised nearly $850,000! What good work could have been done with that money? What do you think God might prefer that money be used for? Food for the hungry? Shelter for the homeless? Help for the poor? Support for homeless youth? The biblical "widows and orphans"?
Accusations. Preconceived notions. Judgments.
Unlikely that Ms. Cottrell has ever met either the supposedly "anti-gay" O'Conners or the "anti-gay" Christians she accuses of selfishness and hate. Of course that does not stop her from lashing out behind her keyboard and saying,
Come on non-affirming Christians: Is this really God's heart? Does this really convey a message of love? Is this really what Jesus would do? You are being duped and misled.
Also unlikely that the O'Conners read Cottrell blog. So we won't assume that Cottrell accusatory blog prompted the O'Conner's next move: a generous act of love demonstrating Micah 6:8 beyond their laptops and newsfeeds.
The O'Conner family expressed their wish to share the $842,387 funds with disabled children, abused women, public safety officer foundations, local churches and a battered grandmother struggling to operate a floral shop and live by her faith. Can you believe it?
As the Daily Mail reported:
They revealed they are set to share their new fortune with disabled children, a women's help group, fire fighters, police trusts, Christian churches and Washington florist Barronelle Stutzman, 70, who was fined after declaring she would not serve a gay wedding.
How's that for social justice?
Comments made by Crystal O'Conner (who looks no more than 25 years old) during a spontaneous interview with a local reporter sparked nationwide attention to the pizzeria. Her media mistake? She answered a hypothetical question about catering a gay wedding ceremony with truth and conviction.
After attacks smearing her character and compassion, Crystal expressed, "People were looking at me and all that brought my spirits down. But the support we got also lifted me and made me stronger and humbled."
This young Christian woman has more chutzpah when it comes to defending orthodoxy and upholding convictions than most three times her age. And a heart to turn an ugly, aggressive situation into an act of justice, loving kindness and humility for some of the most vulnerable among us.
Chelsen Vicari serves as the Evangelical Program Director for the Institute on Religion and Democracy. She earned her Masters of Arts in Government from Regent University and frequently contributes to conservative outlets. Follow her on twitter @ChelsenVicari.