Memphis Mayor Wants to Dig Up Dead Confederate War General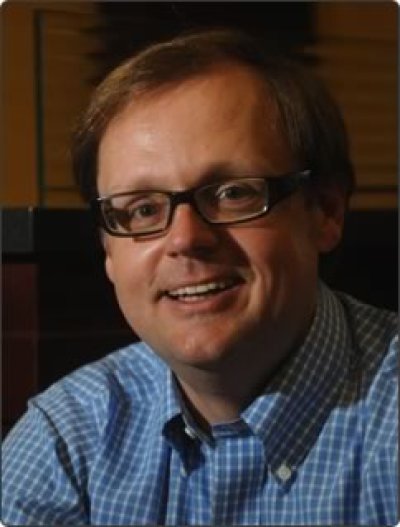 Memphis Mayor A.C. Wharton wants to dig up the bodies of Confederate General Nathan Bedford Forrest and his wife and remove them from a city park in the latest and perhaps most despicable example of the anti-Southern cleansing spreading across the nation.
"Which African-American wants to have a picnic in the shadow of Nathan Bedford Forrest?" Wharton said in a Thursday press briefing.
In addition to desecrating the graves, Wharton wants to tear down a massive statue honoring the Confederate general who was involved in organizing the Ku Klux Klan. The bodies of Forrest and his wife would be relocated to a cemetery.
"These relics, these messages of this despicable period of this great nation, it's time for those to be moved," the mayor said.
Memphis city officials have been waging a fierce and unrelenting war on southern heritage. In 2013, the city council changed the name of Forrest Park to Health Sciences Park. They also changed the names of Jefferson Davis Park and Confederate Park.
So now they want to disinter the dead? What in God's name is wrong with the mayor? What kind of sick, twisted person wants to dig up dead people?
"I despise what the Confederacy stood for," Wharton said. "This is not just an ordinary monument. This is a monument to a man who was the avowed founder of the organization that has as its purpose the intimidation, the oppression of black folks."
The local chapter of the Sons of Confederate Veterans staunchly opposes the attempted grave desecration.
Lee Millar pointed out that Forrest and his wife have been buried there for more than 100 years.
"Aren't these guys over it yet?" he told The Commercial Appeal. "Let's worry about today's problems, high crime, high taxes, low education. It just seems to me misguided priorities."
Myron Lowery, the black city council chairman, said the statue is a "symbol of bigotry, a symbol of hate."
"I'm not trying to change history, history is what it is, but in 2015, this day and age is much different that it was 100 years ago," he said.
Could you imagine if a white mayor had announced his intention to dig up…well – you get the point.
I warned you this would happen, folks. I told you the Confederate flag ban would lead to an all-out assault on Southern heritage.
And now – there are literally hundreds of efforts underway to change the names of schools, parks, streets and buildings named after Confederate generals. Stores are banning the sale of Confederate merchandise.
Movies like "Gone With the Wind" and "Forrest Gump" and television shows like "The Dukes of Hazzard" are under attack.
Most recently, there have been calls to banish grocery store items like Aunt Jemima Syrup and Uncle Ben's Rice.
And now they want to start digging up dead bodies?
I shudder to imagine what's next in this Stalinist-style cultural purging of the Southern states.
President Obama suggested that racism was in our DNA. If that's the case, it may not be that much of a stretch to imagine a day when activists demand that the descendants of Confederate soldiers be deported.
A bit of hyperbole, I confess.
But it might be a good idea to keep your passport handy.
Todd Starnes is the host of Fox News & Commentary – heard daily on 250+ radio stations. He's also the author of
Dispatches From Bitter America
. To check out all of his work you can visit his
website
 or follow him on Twitter
@toddstarnes
. In his spare time, Todd is active in his church, plays golf, follows SEC football, and eats barbecue. He lives in New York City.