Miami Zombie Attack Killer Attended Bible Study Just Days Before Killing (VIDEO)
It has been reported that Rudy Eugene, the infamous "Miami zombie attacker," was an avid Bible reader, and was even described by his friends as a "preacher" due to the extent he would bring up Biblical references.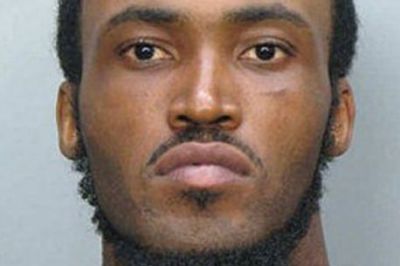 Eugene had attended a Bible Study session at a friend's house just two days prior to committing the horrifying attack on sleeping homeless man Ronald Poppo, in which he ripped off and ate the flesh from his face, according to a Tampa Bay Times report.
The attacker even posted a Bible verse on his Facebook page saying, "Deliver me from my enemies, O my Lord; Defend me from those who rise up against me. For the Lord God is my defense. - [Psalm 59]."
Eugene's friend, Bobby Chery, has also reported that Eugene had promised to give up marijuana to become a better man according to the word of God.
The victim is expected to survive but lost about two-thirds of his face in the gory attack. Poppo, 65, had his nose, mouth and eyes chewed off by 31-year-old Rudy Eugene and now require extensive facial reconstructive surgeries, according to Radar Online.
"It could easily cost $100,000 to $200,000 for the reconstructive surgeries that he will need to get his face back," Miami, Florida-based plastic surgeon Dr. Michael Salzhauer of Bal Harbour Plastic Surgery told Radar.
"It will require an ophthalmologist, a cranial facial surgeon, a micros-surgeon and plastic surgeons. It is like something ripped from a TV plot – it would be like the Manhattan project to rebuild him," he added.
Eugene, who some suspect may have been high on drugs during the gruesome attack, was described as a "zombie" by onlookers who witnessed him walking around naked alongside the MacArthur Causeway before accosting Poppo.
Poppo, who was sleeping at around 2 p.m. when the incident occurred, awoke being beaten by Eugene, who seemed intent on devouring his face. Eugene beat Poppo and then undressed the lower half of his dazed victim before straddling him and focusing on his face. As a result of the attack he suffered horrific injuries which now require major surgery.
"Those injuries usually involve some bony damage, but the fact that [Eugene] chewed off his skin is interesting as it is less damage to the bone but it is still very extensive," Dr. Salzhauer explained.
"It looks like his eyes are gone – or at least one is totally missing - so the orbits need to be reconstructed by an ophthalmologist. The most challenging aspect of the surgery will be his nose, which seems to also have been eaten off," he added.
Eugene was shot and killed by police after refusing to stop the cannibal attack, and Poppo was rushed to hospital where he remains in critical condition.
ZOMBIE ATTACK IN MIAMI FOOTAGE ! (Surveillance Video)
'BATH SALTS' TRIGGERED MIAMI CANNIBAL? (VIDEO)
SOUTH BEACH CANNIBAL IDENTIFIED - Rudy Eugene - Face Eating Man Shot by Police