Michael Brown Case: Lesley McSpadden Breaks Down on 'Steve Harvey Show,' Seeking Comfort in 'Prayer' (VIDEO)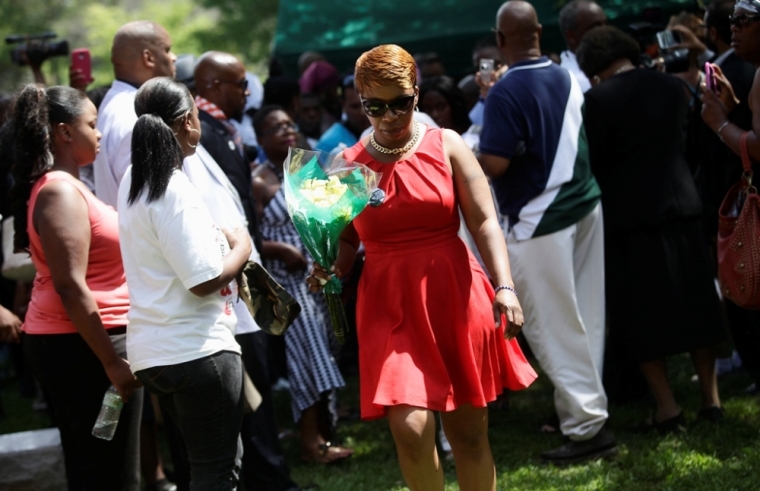 Lesley McSpadden, the mother of late teen Michael Brown, recently shared how prayer has become a source of comfort during her grieving process.
Last month 18-year-old Brown, who was unarmed, was shot and killed by Ferguson police officer Darren Wilson and the incident has sparked nationwide protests and racial unrest. What exactly transpired in the events leading up to the shooting remains a point of contention. Some witnesses say the shooting was unprovoked, while police have painted a very different picture.
Evidence is currently being presented before the St. Louis County grand jury as Brown's family awaits an outcome, and McSpadden spoke of her grief during an appearance on "The Steve Harvey Show."
"Have you found comfort in anything?" a teary-eyed Harvey asked McSpadden.
"Prayer. My other children. It's real hard," she said.
McSpadden tearfully recounted that fateful day, which brought many in the audience (including Harvey himself) to tears. She was at work when she received the heartbreaking phone call and immediately raced to the scene.
"The first thing I saw that let me know [Brown had been killed] was the yellow tape," she said sobbing.
"[Mike] loved anything that had life in it and that's why I just can't understand why that happened to my child."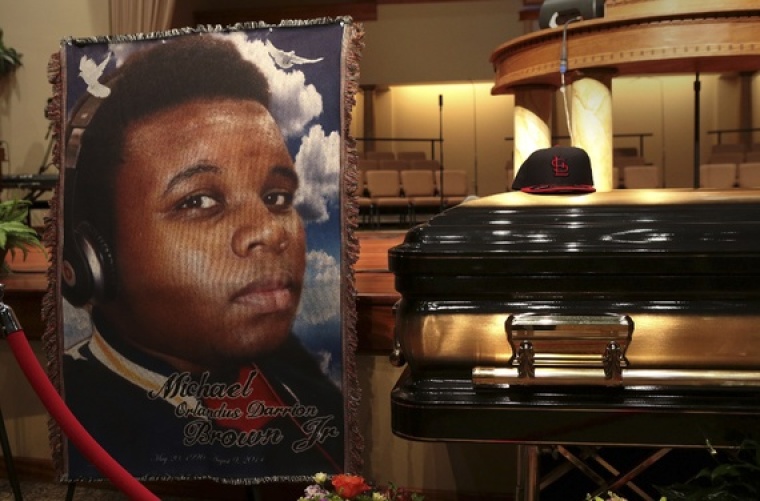 McSpadden shared that she still has not had a chance to grieve in peace due to it being a high profile case. She and other family members, including Brown's father, want justice in the form of Wilson's arrest.
"No. This is so public. Most people grieve in silence, I haven't had any silence. I haven't had any time to myself. I haven't had any time to grieve at all," she said.
The interview comes one week after Ferguson, Missouri, police chief Tom Jackson issued an apology to Brown's family. He was criticized for waiting several weeks to do so.
"I'm truly sorry for the loss of your son. I'm also sorry that it took so long to remove Michael from the street," said Jackson in a video apology.
Brown's body was left in the street for up to four hours during which time McSpadden was forced to wait before she could see him.
"You have every right to be angry and upset. The time that it took involved the completion of the work of the investigators to preserve physical evidence and determine the facts, but 4½ hours was simply too long," he added.
Brown's parents were unmoved by Jackson's statement.
"I don't want words, I want action," McSpadden said.