Michael Worthington Executed; 'I'll Wake Up in a Better Place Tomorrow,' Convicted Rapist Says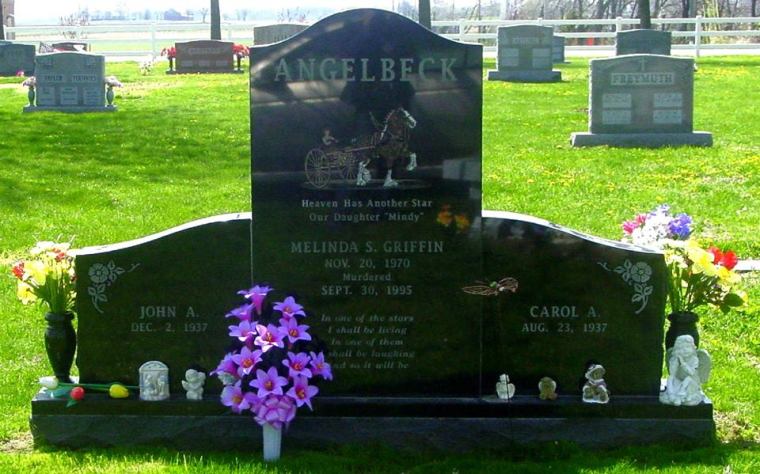 Michael Worthington, the man who admitted to raping and killing a 24-year-old girl in Missouri was executed early Wednesday morning, bringing closure to the parents of the young girl.
He was executed by the State of Missouri by lethal injection at the state prison and was pronounced dead at 12:11 a.m. He was sentenced to death after admitting to raping and killing Melinda "Mindy" Griffin during a burglary of her condominium. Her parents were present for the execution and hoped that it would bring a sense of closure to the case that has haunted them for 19 years.
"I figure I'll wake up in a better place tomorrow," Worthington told the Associated Press in an interview on Tuesday. "I'm just accepting of whatever's going to happen because I have no choice. The courts don't seem to care about what's right or wrong anymore."
His lawyers tried to spare their client the death penalty, arguing to the court that botched executions in Arizona, Ohio and Oklahoma set a trend that could cause Worthington unnecessary pain. They appealed to the Supreme Court and Missouri Governor Jay Nixon who all denied the stay of execution. Worthington told the AP that a life sentence would make more sense than being put to death.
"In 20 years, no one's seen or heard from me," he said. "If I'm the one who did it, what do they think life without parole is – a piece of cake?"
He was given a dose of pentobarbital, fell unconscious, and died. Missouri is one of the few states that still has access to the drug as it becomes more and more rare throughout the nation. Various states, including Arizona, Ohio and Oklahoma have experimented with their lethal cocktails which may be why inmates did not die immediately, but struggled.
Griffin's parents traveled from their Florida home to Missouri to witness the execution which they hoped would bring a sense of closure. They had argued for the death penalty from the very beginning. Mindy's mother, Carol Angelbeck, previously told the St. Louis Post-Dispatch that after her daughter's murder she often prayed for God to allow her to die as well.
"I couldn't live with the pain," Carol said. "It was a pain that I don't even know if it was in my head or my stomach or what. I couldn't eat, I couldn't sleep, I couldn't do anything. The only way they can guarantee me that Worthington will never rape or kill another human being is to execute him, and that's why I believe in the death penalty."
"I've asked God many times to be with me and show me the way," she added. "I know that you're supposed to be able to forgive them, but I don't know that I can ever forgive him for taking my daughter's life like he did. I won't have to think about what he did to her anymore," she said of the execution. "I can just remember my Mindy; she'll always be in my heart."
Before the execution, the two spoke with the Associated Press and revealed what they hoped would come from Worthington's death which they were more than glad to witness.
"It's been 19 years, and I feel like there's going to be a finality," Carol told the AP. "I won't ever deal with the name Michael Worthington again. I'm hoping for my family's sake, my sake that we can go there (to the prison) and get this over with."
However, Worthington cautioned that his death would not bring the closure that Mindy's family sought.
"If my life would bring her [Carol] peace and bring Mindy back, I'd be fine with that. But it won't. It doesn't bring peace or closure," Worthington said. "She's still going to have her broken heart."