Michelle Obama Gives Prime Minister of Denmark the 'Evil Eye' After Obama Selfie at Mandela Tribute? (PHOTO)
A curious photo montage of Michelle Obama, President Barack Obama and Denmark Prime Minister Helle Thorning-Schmidt at late South African leader Nelson Mandela's tribute has been making the rounds online Tuesday, with speculation that Mrs. Obama was none too pleased with her husband taking a selfie with the Danish leader.
According to a photo shared online by Agence France-Presse, the testy affair may have been sparked after President Obama, British Prime Minister David Cameron and Prime Minister Thorning-Schmidt got up close and personal for a self-portrait, with the Denmark leader sandwiched in the middle.
Clearly, Mrs. Obama had no interest in getting involved.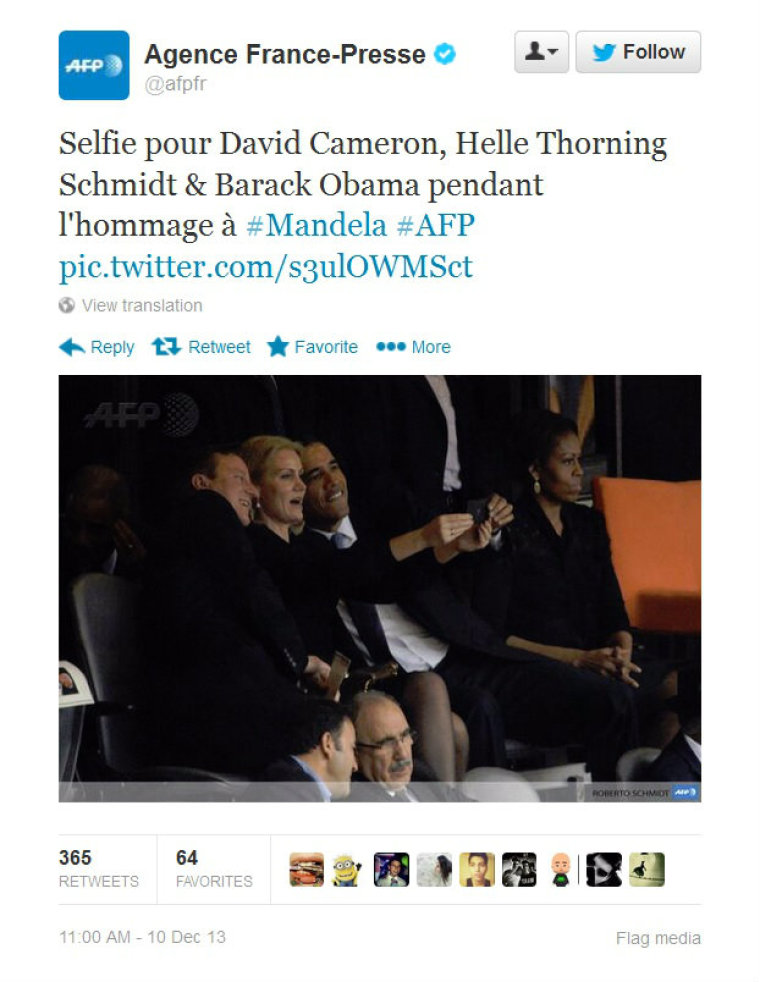 That AFP photo, shared less than a hundred times on Twitter since its initial posting Tuesday morning, has since been linked to the photo montage below shared online by @TheBlogPirate.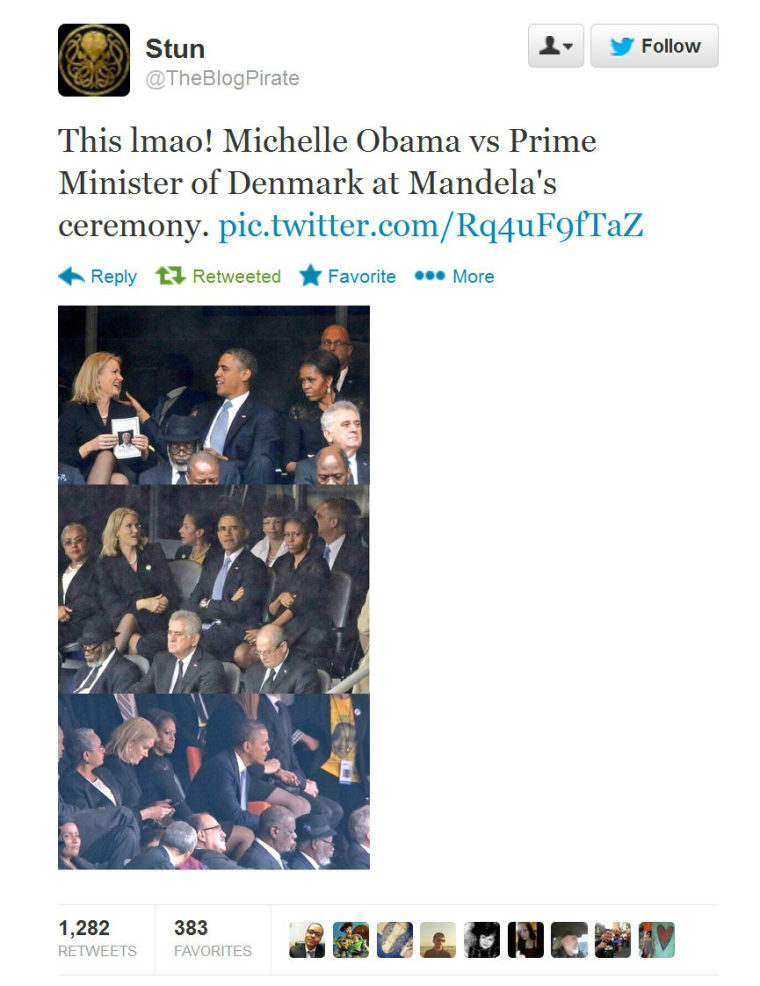 The photo montage of the Obamas (see the original here) has been shared more than 1,000 times by Twitter users.
The images appear to show first lady Michelle Obama looking a little peeved over the situation. Perhaps she was upset not to have been included in the selfie, or thought the occasion called for more gravity, seeing it was a tribute to anti-apartheid activist Nelson Mandela, who died Thursday, Dec. 5 at the age of 95.
Here's a close up of the photo montage. The final image at the bottom shows the president's post-selfie seating arrangements.