Michelle Williams Says People Shouldn't Compare Themselves to Others
Michelle Williams Says People Shouldn't Compare Themselves to Others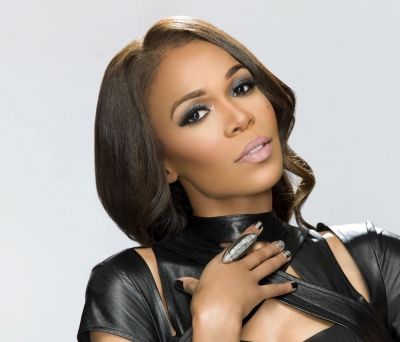 Michelle Williams has revealed why she doesn't believe in comparing her successes with others.
Williams, the 34-year-old singer, has both Grammy and NAACP Image Award nominations for her latest solo effort, "Journey To Freedom." It has been a productive year for Williams, who remains busy with her Oxygen network television show "Fix My Choir."
However, the entertainer is not trying to spend time comparing herself to others and explained why when speaking to The Break magazine.
"You'll wear yourself out! Everybody is guilty of comparing themselves or their timing with other people," Williams told the publication. "Like, 'I should have this in x amount of time' because someone else has it. Everybody's journey and timing is totally different."
She went on to explain her perspective on people who seem to reach their goals faster than others.
"A lot of people out here seem like they're running faster than you, but guess what? They're gonna burn out faster than you," she told The Break. "That [mentality] comes with maturity and wisdom. [It] also comes from seeing people who weren't necessarily good stewards of the gifts that God gave them."
Earlier this year, Williams told The Christian Post it was important to let go of people that hindered her in order to receive what God would bring into her life next.
"I was in some business relationships, I was in some personal relationships that weren't best. Sometimes it's as simple as who you surround yourself with," she revealed to CP. "I started to surround myself with the right people. I got back in alignment with my prayers and my studies."
Williams previously opened up about some backlash that she has had to overcome, along with the struggle to feel accepted.
"The backlash is there, but I just ignore it. I used to let it affect me, because it was like that little girl complex," the singer told MSNBC2. "I'm still human; I still have those feelings sometimes. But I have to just continue to do what I do."