Michigan health center accused of stopping senior citizens from telling kids about Christmas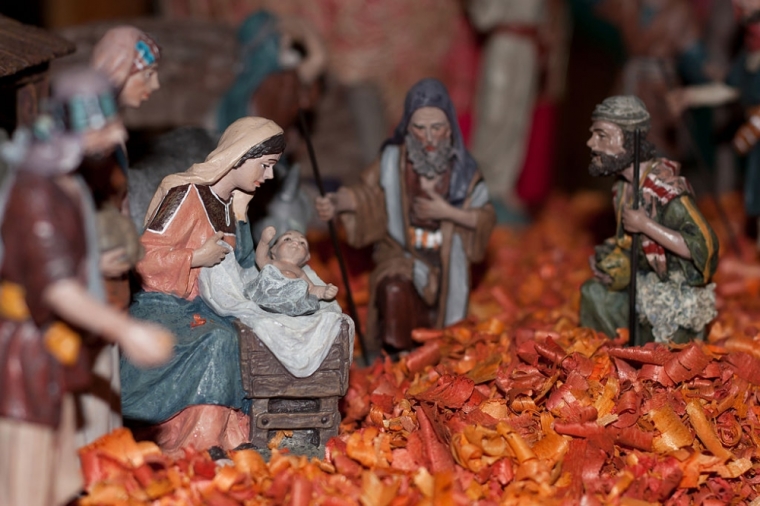 A conservative law firm has accused a Michigan-based health center of censoring two senior citizens who attempted to explain the religious meaning of Christmas to visiting children.
The First Liberty Institute sent a letter to the Kalkaska Memorial Health Center on Thursday on behalf of two residents of Kalkaska Senior Living Center.
At issue was an incident last December in which students from the Center's Child Development Center and Preschool visited the assisted living residents.
During the visit, residents were allowed to read Christmas-themed stories to the children. However, when resident Wilma Wells tried to explain why people celebrate Christmas, an unnamed teacher reportedly told her not to.
Later, according to First Liberty's letter, another resident named Joan Wilson was reading "A Charlie Brown Christmas" to some children. When she attempted to explain the part where the nativity was mentioned, the unnamed teacher abruptly ended the visit.
"As a government-owned facility, the Kalkaska Memorial Health Center is subject to the constraints of the U.S. Constitution through the Fourteenth Amendment," wrote Michael Berry of First Liberty.
"Here, the CDCP teacher's actions constitute unlawful discrimination and violate the Free Exercise and Free Speech Clauses of the First Amendment to the Constitution."
Berry called on the center to "remedy these constitutional violations" by providing "assurance that all Kalkaska Memorial Health Center employees will abide by the Constitution and federal law" as well as an apology to Wilson and Wells.
"Should you refuse or fail to provide these remedies, we are prepared to take any and all necessary legal action and provide pro bono representation of the affected residents," concluded Berry.
Keisha Russell, associate counsel for First Liberty, denounced the alleged actions at the center as "a government Grinch crushing the spirit of Christmas."
"Our clients were simply exercising their constitutionally protected rights by reading a much beloved Christmas story to children when they were silenced.  KMHC needs to ensure that the rights of its residents are protected and issue an apology," said Russell in a statement emailed to supporters.
This is not the first time that "A Charlie Brown Christmas" has been at the center of a church-and-state dispute. In December 2016, a judge ordered that a Texas school district restore "A Charlie Brown Christmas" themed display after administrators took it down because it featured a Bible verse.
Bell County State District Judge Jack Jones issued a temporary injunction against the Killeen Independent School District, stopping it from enforcing the decision against the decoration.
"Religious discrimination toward Christians has become a holiday tradition of sorts among certain groups," stated Texas Attorney General Ken Paxton in 2016 about the injunction.
"I am glad to see that the court broke through the left's rhetorical fog and recognized that a commitment to diversity means protecting everyone's individual religious expression."