Michigan Megachurch Spent $28.5M on Expansion So People Can Be 'More Merciful and Hospitable'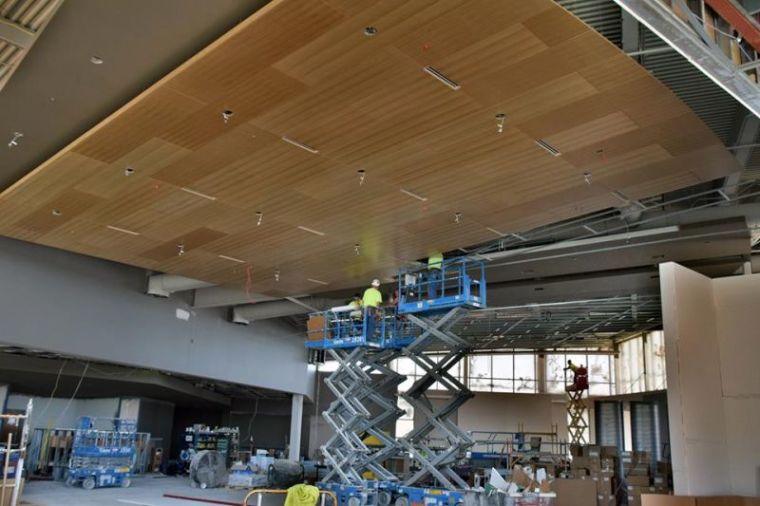 Calvary Church, a 3,000-member church in Michigan, recently revealed that it spent some $28.5 million to expand its facilities on its 26-acre campus to help people become "more merciful and hospitable."
Associate Pastor Tom Olsson told MLive that while the church now has more seats, the expansion wasn't driven by a need to increase the congregation.
"We're trying to do this so people can be more merciful and hospitable; so that people will be more welcoming here," Olsson said, explaining that the expansion work involved more than two years of planning.
The expanded worship sanctuary of the church, which previously seated 1,450 people, now seats 2,050 worshipers, Olsson explained. The church now also boasts a prayer garden, a fellowship hall and a gathering area that seats up to 600. There is also new, expanded space for the church's children's ministry, which overall increased the church's space by 75,000 square feet.
With the expansion, Olsson told MLive, the church replaced traditional pews with theater-style seats and added technology that allows parents to check on their children at the children's ministry center during worship services. Also, electronic kiosks print out matching name tags for parents and children who register with their mobile phones, Olsson said.
Funding for the expansion was sourced through $23.5 million in pledges from Calvary members and Olsson said: "We have $5 million to go."
The entire expansion project is expected to be complete in mid-November. A former children's ministry section of the church will be converted into office space for Calvary's 85 full-time and part-time employees as well as adult Sunday School classes.
Calvary Church was started in 1929 after the Rev. Martin De Haan and most members broke away from Calvary Reformed Church and the Reformed Church in America. The church moved to its current campus in the mid-1980s after outgrowing its sanctuary along Michigan Street NE near College Avenue, according to MLive.
Dr. Ed Dobson, who helped Jerry Falwell establish the Moral Majority and worked both at Falwell's church and as an administrator at Liberty University, led the church from 1987 through 2005.
Dobson told PBS in October 2009 that when he left Bob Jones University in the 1970s he was unable to get a job and Falwell offered him work at his church and the fledgling Liberty University at the time.
"It was the second year they had a college, and I figured that was better than what I was doing, which was digging graves. So I ended up going to Lynchburg till I found something better, which took 14 and a half years," Dobson said.
"The church was really exciting. It was packed every Sunday, lots of people coming to faith. The school, on the other hand, had 150 students, and it was barely above Sunday school level. But Jerry Falwell had told me one day he would have a Division I university, they'd play football, they'd have 50,000 students, and I personally thought he was a bit nuts. But it ended up coming true," Dobson said.
Liberty University is now the largest evangelical Christian university in the world.
The Rev. Jim Samra, author of God Told Me, succeeded Dobson as senior pastor at Calvary in 2005. Dobson died in 2015 from ALS, or Lou Gehrig's disease.