Microsoft Surface Phone News and Updates: New Smartphone to Feature Peripheral Keyboard and Surface Pen?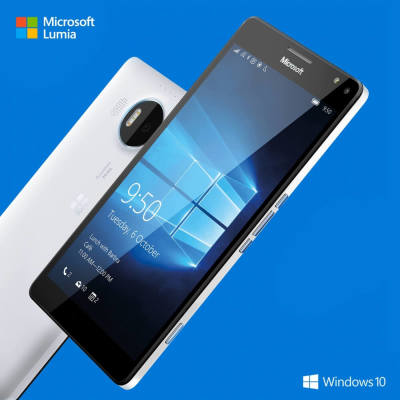 This year, Microsoft has been bombarded with news that the Lumia smartphone lineup will already be phased out in favor of the new Surface Phone range. With this, fans of the Microsoft platform are excited with the new and upcoming features of the new smartphone.
Surface Phone Keyboard and Pen
Although the tech giant still has not announced anything official regarding the Microsoft Surface Phone 2016, leaks and rumors are abundant in the web. Likewise, predictable specs that are to be expected for the new Surface Phone have also been rounding up the rumor mills.
A new report suggested that the Microsoft Surface Phone will include a detachable keyboard. This will effectively go in line with the company's aim for the smartphone to be a fully pledged all-in-one and portable productivity device. However, with the small overall form factor of the device, typing on the detachable keyboard may be a bit far from being a pleasant experience, but will get the job done.
There are also rumors saying that a Surface Pen will be included in the package. The stylus, which has now been a staple accessory to the Surface tablet lineup, will make its way to the mobile phone as a peripheral device. It will then provide an additional and more precise input method to the Microsoft Surface Phone.
Phone Specs
Aside from these peripherals, the Microsoft Surface Phone is no slouch in terms of specs. The phone will most likely come in three variants, with different price points, screen sizes, and most likely even internal specs. The display size will range from 5.5 inches for the consumer model and up to 6 inches for the business model.
The Microsoft Surface Phones will also feature an AMOLED display technology, complete with at least Full HD for the base model and Quad HD for the high end one. A revolutionary fingerprint scanning technology will also be incorporated to the device.
The Snapdragon 821 or 830 may power the powerhouse phone. This will be coupled with a tremendous 8GB of RAM and at least 64GB of expandable storage. As for the camera aspect, the Carl Zeiss partnership would most likely continue to pack the Surface Phone with a 21-megapixel rear camera and an 8-megapixel selfie snapper.
As expected, the device will be running on the Windows 10 platform. Surface Phone will still have the Continuum feature, where users can extend their productivity device to a monitor, along with other peripherals. This will allow users to run full versions of compatible apps.
Release Details
No official release date yet has been set for the Microsoft Surface Phone. However, reports are saying that the tech company will host an event on October. This event could well be the Surface Phone's public debut, as fans are still left waiting for the new device.