Millennials Agree With Marx More Than the Bible, Study Finds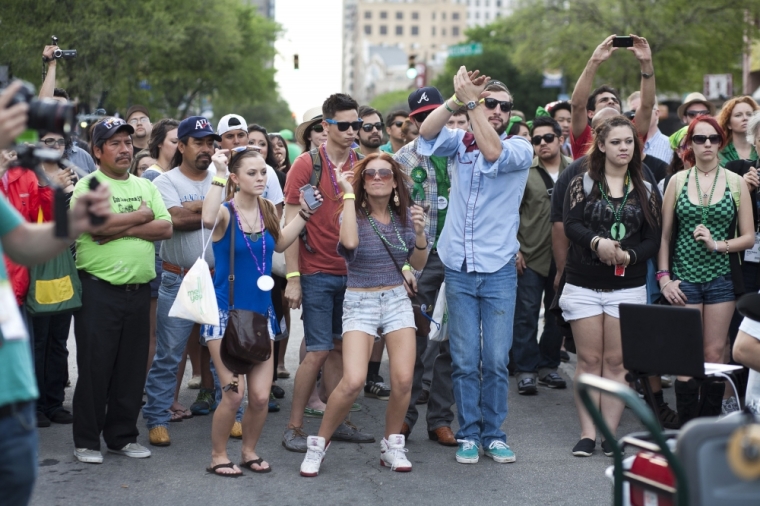 A new report on Americans' attitudes toward socialism says that statements of Karl Marx have more support among millennial than what the Bible says about work and people's right to eat.
Asked if they agree with what Marx said, "From each according to his abilities, to each according to his
need," 64 percent of millennial said, "yes," but only 53 percent said they agree with the statement in the Bible that "if any would not work, neither should he eat," according to a new poll by YouGov and the Washington, D.C.-based Victims of Communism Memorial Foundation.
In its first annual report, the foundation said the survey, conducted with 2,300 people, found that some millennials also believe that President George W. Bush killed more people than Joseph Stalin.
It is estimated that Stalin was responsible for deaths of 20 to 60 million people before and after World War II, but 32 percent of millennials still believe that more people were killed under Bush than Stalin.
Many millennials are, however, unfamiliar with Communist leaders, as 42 percent haven't heard of Zedong, 40 percent do not know anything about Guevara, 18 percent are unfamiliar with Stalin, 33 percent haven't hear of Lenin, and 18 percent do not know about Putin, the survey found.
Of those millennials familiar with Lenin, 25 percent have a favorable view of him, the study said.
While 80 percent of Baby Boomers and 91 percent of elderly Americans believe that Communism was and still is a problem in the world today, only about 55 percent of millennials believe so, the study added.
While 57 percent of Americans overall say they have a "very unfavorable" view of Communism, only 37 percent of millennials say so. And 45 percent of those aged 16 to 20 said they would vote for a Socialist, and 21 percent said they would vote for a Communist, the study added.
Capitalism is viewed favorably by 64 percent of those over the age of 65, compared to only 42 percent of millennials.
"The study found a growing acceptance of Socialist and Marxist viewpoints among a younger generation of Americans who did not grow up during the Cold War," the report said. "When considered alongside the broad support among millennials for Bernie Sanders and his ideals — the poll, for example, found more support for quotes of Sanders than Milton Friedman and the Bible — Socialism has growing support in America."
The survey found that more than 70 percent of millennials agree with Sanders' statement, "A nation will not survive morally or economically when so few have so much, while so many have so little."
"One of the concerns the Victims of Communism Memorial Foundation has had since its establishment is that an emerging generation of Americans have little understanding of the collectivist system and its dark history," Marion Smith, the foundation's executive director, said in the report. "Unfortunately, this report, which we intend to release on an annual basis, confirms this worrisome impression."