Miss Universe 2011 Winner Miss Angola: 'I'm Satisfied With How God Created Me' (PHOTOS)
Miss Angola Leila Lopes thanked God for how He created her after winning the Miss Universe 2011 contest in Sao Paolo, Brazil, Monday.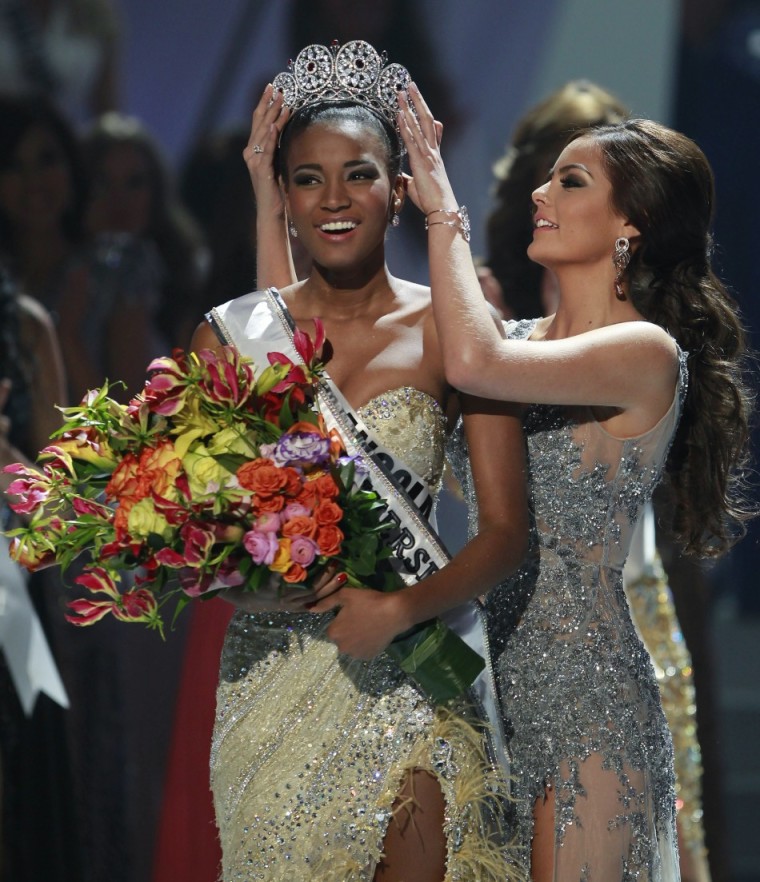 When Lopes was asked what trait she would change if she could she answered that she is very pleased with the beauty God has given her.
"Thank God I'm very satisfied with the way God created me and I wouldn't change a thing," Lopes said. "I consider myself a woman endowed with inner beauty. I have acquired many wonderful principles from my family and I intend to follow these for the rest of my life."
Lopes said that she has never had cosmetic surgery and confessed her tips for beauty were to use sun block often; get a lot of sleep; and drink lots of water.
Now the winner says that she has work to do and she can do much more after winning the competition. "I think now as Miss Universe I will be able to do much more."
Leila Lopes hopes to assist people in Angola and said she plans to fight against HIV around the globe. The Angolan model also said she is going to work with "humility and keep my feet on the ground."
"I've worked with various social causes. I work with poor kids, I work in the fight against HIV. I work to protect the elderly and I have to do everything that my country needs," she said.
Miss Angola captivated the crowd not only with her beauty but with her responsible and humble way of life. "She captivated the crowd and we were all behind her," said Brazilian Natalie Bursztyn, 20, who was in the audience inside Credicard Hall.
"It was great that the judges also saw what the fans saw and gave her the crown. Her dress was beautiful and she knew exactly what to say when they asked her the question about her looks," added Bursztyn.
With Leila Lopes' win, the Republic of Angola won Africa's third Miss Universe title.