Miss Universe: Miss Angola Wins, But Supsup Shines (PHOTOS)
Miss Universe: Miss Angola Wins, But Supsup Shines (PHOTOS)
Leila Lopes from Angola has been crowned Miss Universe at the 60th anniversary of the beauty pageant Monday night while Miss Philippines took third runner-up in the competition.
Both candidates impressed the audience with their answers during the Q&A portion of the contest and Leila Lopes' answers may have made the path for her victory.
Judge Vivica A. Fox asked Supsup during the Q&A if she would change her religion to marry the person she loved. Supsup answered:
"If I had to change my religious beliefs, I would not marry the person that I love because the first person that I love is God who created me and I have my faith and my principles and this is what makes me who I am."
Supsup had been a pageant favorite, ranking second in the swimsuit and evening gown votes from fans. However, her third place finish made many people believe that her religious beliefs played a hand in the judges' decision.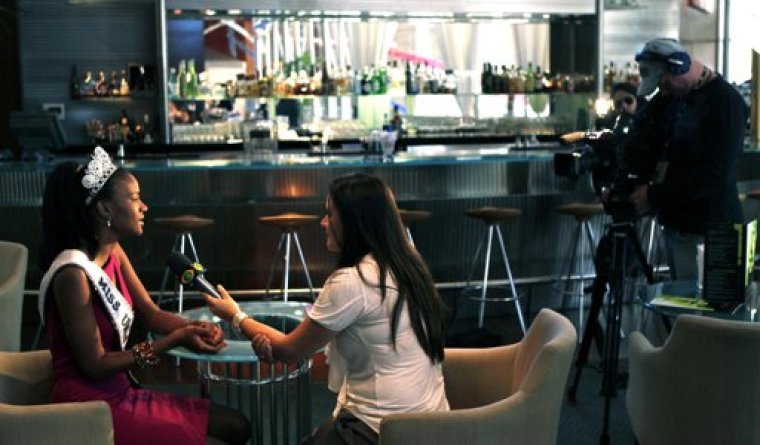 On the other hand, Leila Lopes won the title during the 60th anniversary of the world's biggest beauty pageant apparently by smoothly handling the question about what physical trait she would change if she could.
"Thank God I'm very satisfied with the way God created me and I wouldn't change a thing," Lopes said when asked her interview question by judge and Broadway star Lea Salonga. "I consider myself a woman endowed with inner beauty. I have acquired many wonderful principles from my family and I intend to follow these for the rest of my life."
The following are photos of the candidates during the contest.