Missouri Methodist Church to Give Away Over 3,000 Prom Dresses for 11th-Consecutive Year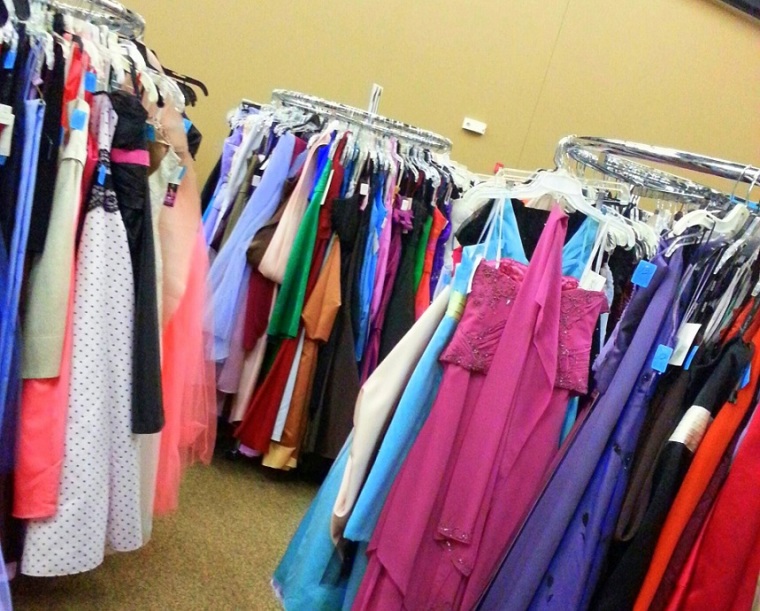 Woods Chapel United Methodist Church in Lee's Summit, Missouri, is offering free prom dresses for the 11th-consecutive year with over 3,000 gowns in its collection.
Rachel Upp, communications director with Woods Chapel, told The Christian Post that the goal of the boutique, which will be held March 17-21, is to serve "young girls in our church and throughout the community."
"We want every girl to have a prom experience that she will remember forever — dressing up, finding the perfect dress, getting beautiful shoes, jewelry and handbags," she explained. "We think every girl deserves this dream and we make it free so that ALL girls have the opportunity. No matter their size — our dresses last year ranged in sizes from 0-32W."
Upp told CP that jewelry, handbags, and shoes will also be available to girls at the annual prom boutique, along with dress alterations. "Basic alterations are available on site to ensure each dress fits properly. Our volunteers love helping each girl find their perfect dress. Some donations are brand new."
Woods Chapel's prom boutique garnered the attention of local media, as Fox 4 of Kansas City noted that an estimated 2,000 girls are expected to attend the five-day boutique.
"We have a huge selection of beautiful dresses in all sizes, styles, and colors," Fern Truschke Stuart, Prom Boutique committee chair, said in a statement shared with CP.
"Last year, we gave away more than 2,400 dresses to girls representing more than 130 different area high schools."
Regarding the work going into the boutique, Upp told CP that they're still accepting donations and that volunteers for the multi-day event are still needed.
"We have a huge selection of over 3,000 dresses to choose from and donations are still coming into the church," she continued. "Donations include prom/formal dresses, dress shoes, evening bags and handbags, costume jewelry, make up and undergarments."