Mitt Romney Proceeds to Fulfill the Definition of Insanity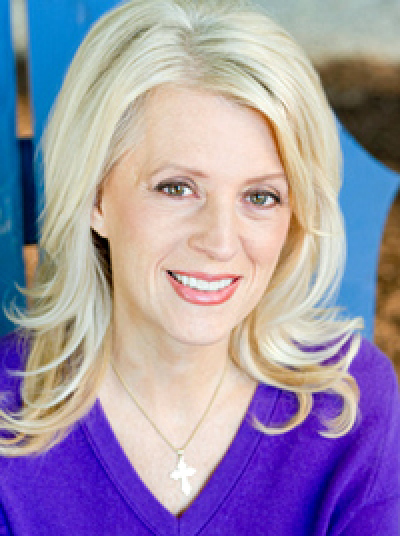 Albert Einstein defined the definition of insanity as doing the same thing over again, expecting different results.Nominating Mitt Romney as a presidential candidate would be just that.
While a major percentage of Americans, including me, lament that Obama is our President; will we fulfill the definition of insanity by propping up Mitt Romney, yet again, to lose another election? Or will we learn from our Karl Rove mistakes and place a solid and sane leader into The Office Of The Presidency in 2016?
On Friday, Romney finally told the truth about his interest in a third presidential run to a room full of Republican donors, as if he hadn't planned for this all along.
While Romney has denied over the past years that he would run for President again, his actions have shown differently. One of Mitt's strategies to win 2012 was to spend time and money to prop up GOP candidates to win elections all over the US. By donating to the GOP candidates, he would in return expect them to support him in his run for the White House. Well, true to Mitt Romney form, he has been using this same tactic, yet again, to gain "payback" if and / or when he runs for the Presidency a second time. He keeps the right hand working while his left hand stealthily labors behind the scenes. And remember that while Mitt was saying he would not run again, his wife, Ann, did not....until she will again. If Mitt runs again, he will most likely say that his wife, Ann, and children and grandchildren urged him to run again. And who could turn that picture perfect family down?
Meanwhile, establishment Godfather Karl Rove is licking his chops to place another liberal-Romney or common-core-amnesty-Bush into the office of the Presidency. And in true form, Karl Rove will be promoting the two-for-one blue light special.
There's a breach in the Republican establishment Party that has divided Republicanesqe' citizens over the last 10 years. The true conservatives recognize the similarities between establishment Republicans and liberal voters. Case-in-point, Republicans literally paid Democrats in Mississippi to vote for the Republican establishment candidate Thad Cochran. And what better example of Mitt Romney style politics than to pay for votes as referenced above by giving money to establishment Republican's candidacies for their support in return? You connect the dots.
And remember Mitt Romney's ties to ownership of Clear Channel through Bain Capital? What could possibly go wrong with another Romney run?
Plenty!
The grass roots citizens are fed up with America and are yearning for true representation…not "political" representation. Because of Obama's actions against the constitution and the fiber of our nation, the citizens have had to get involved to save their country, and are now more involved in the process. I can't even imagine that the grass roots are going to agree to trade one liberal establishment candidate for one of two others. I believe that there is a movement afoot that will cry out to the mountaintops for authentic constitutional and "sane" representation. Putting Bush aside, Mitt Romney is surely not that savior. And I mean that literally as you will see at the end of this op-ed.
Let me remind you of Mr. Romney's actual record:
Romney's record as Governor of Massachusetts:
In 2002, Romney refused to sign a no new taxes pledge while running for governor

Under Romney, Massachusetts was in the BOTTOM THREE OF THE NATION FOR JOB CREATION, only above post-Katrina Louisiana and Michigan

Massachusetts ranked third highest for population loss in a state

Under Romney's governorship, the national average growth of output of goods and services was 13%. Romney's output only grew 9%. (Reuters) According to the National Association of State Budget Officers (NASBO), under Romney, spending in the Bay State rose 20.7 percent (Government bytes) Romney raised corporate taxes (Widmer, president of MA Taxpayers Foundation)

As Governor, Romney raised taxes and fees seven times by multi-millions of dollars to the tax payer and increased 57 fees while creating 33 new ones, earning him the nick name of "Fee Fee"

Romney on Tim Russert Meet the Press interview: "I'm not trying to hide from the fact that we raised fees. We raised fees $240 million"

Romney also, during a fiscal crisis in his state, imposed a 2 cent per-gallon gasoline fee, imposed an internet sales tax and legislated to facilitate the local governments within his state to raise business property taxes, while claiming that he would not "raise taxes", He also raised local property taxes, created an Internet sales tax and raised business property taxes.
Romney "fathered" Obamacare to America. Under Massachusetts RomneyCare:
By March, 2009, employer backed premiums were the highest in the nation

By 2009, the average expense for family coverage was over $15,000.00

Peter Robinson on Forbes.com reported "In the last two years alone, spending on free and subsidized plans for low-income citizens of the bay state has doubled from $630 million in 2007 to an estimated 1.3 billion this year"

Grace-Marie Turner, President of the Galen Institute wrote in the Wall Street Journal in March 2010 "While Massachusetts' uninsured rate has dropped to around 3%, 68% of the newly insured since 2006 receive coverage that is heavily or completely subsidized by taxpayers. While Mr. Romney insisted that everyone should pay something for coverage that is not the way his plan has turned out. More than half of the 408,000 newly insured residents pay nothing, according to a February 2010 report by the Massachusetts Health Connector, the state's insurance exchange"

The wait to see primary care physicians for new patients rose to 44 days with some doctors refusing to accept new patients and the wait time to see specialists rose to roughly 50 days. Emergency rooms visits increased due to lack of availability to expediently see doctors

55,000 illegal immigrants received more than $93 million in Massachusetts Health benefits for emergency medical services in just one year

Caused Massachusetts to employ between 15,551 and 21,422 fewer people and slowed growth of disposable income (Thomas R. Eddlem study)

As Romney criticized Cruz on the government shutdown, he ignored his own fathering of government mandated healthcare to America:
Presently, our nation is in deep financial trouble, in big part, due to Obamny Care, and our medical system has been destroyed.
Immigration
The Washington Times, August 2007: "As governor, Mr. Romney wielded control over a significant budget and oversaw three cities that were proud of their designation as 'sanctuary cities:' Cambridge, Somerville and Orleans. Yet as governor, Mr. Romney did not cut their funding. He recommended millions of dollars in state funding of them and made no attempt to force these cities to change their policies."

Americans for Border Security statement in 2007: "In 2006 Governor Romney supported the President's immigration policy as well as the McCain-Kennedy bill"
It looks like Romney and Bush would get along quite well on the amnesty front. Could love be in the air as they are pronounced Mr. and (Mrs)Mr. President & Vice President of America?
Tricia Erickson, (a Conservative) was the first Damage Control/Crisis Management Specialist in the country, as stated by Barbara Walters on the show "20/20". Tricia is also a political consultant and on-air contributor. She has opined on many local and national news and entertainment TV and radio shows/networks. She is also the author of the book "Can Mitt Romney Serve Two Masters? The Mormon Church Versus The Office Of The Presidency of the United States of America."