Mom Dies Saving Daughter From Crash During Walk Home From Mother's Day Service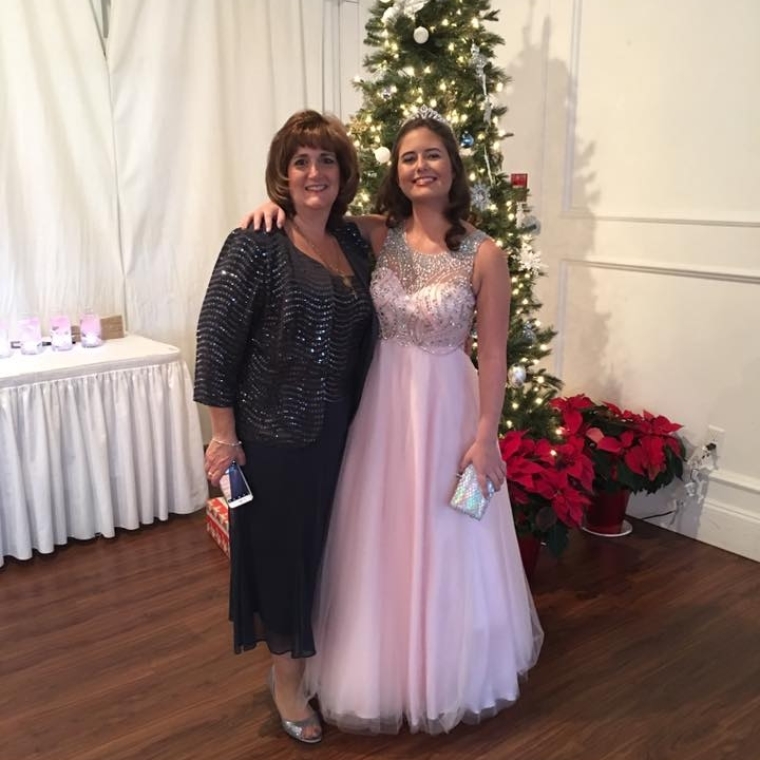 A Mother's Day that started with a quiet church service for a Long Island, New York, mother and daughter ended in horror Sunday as the mother was forced to sacrifice her life to save her daughter from an out-of-control car during their walk home from church.
Police told the New York Post that the mother of three, Diane Aluska, 55, pushed her youngest child Jenna out of the path of a Toyota Corolla speeding toward them and took the deadly hit instead.
"The one that was lying over there on the ground, she was looking for her mother, she just kept screaming for her mom," eyewitness Victoria Fisher Kelly told ABC 7 of the scene of the tragic accident.
Police confirmed that the 2005 Toyota Corolla was being driven by 80-year-old motorist Ann Riolo. Suffolk County police Detective Sgt. James Murphy said the senior citizen who was leaving the parking lot at a local bakery thought she had put her car into drive mode but had place it in reverse instead. When she stepped on the accelerator, the car went backward, jumped the curbed and ripped toward the mother and daughter.
"I heard a scream first and I saw the car, it was going backwards," another eyewitness Frank Nostro told ABC 7.
He said he helped pushed the car off Diane Aluska in front of the Lindenhurst Fire Department where the freak accident occurred.
Aluska and her daughter had just moments earlier left a Mother's Day mass at Our Lady of Perpetual Help Roman Catholic Church and were walking down South Wellwood Avenue at 9:15 a.m., when the crash took place.
The church confirmed Monday that the mother and daughter pair were at the mass Sunday but were not immediately available to comment further on what happened that morning.
Tracey Morelli noted on social media that she sat behind Diane and Jenna during mass and was only "a few steps ahead of them" when the accident happened.
"I was in mass sitting behind them...They stopped to light a candle on the way out. I was only a few steps in front of them. It happened so fast ... no one saw her coming so fast. There was nothing anyone could do. My deepest condolences," she wrote.
"Diane Aluska ... put her hand on her daughter's shoulder and attempted to push her out of the way," Det. Sgt. Murphy said.
"There is no doubt she saved her daughter's life," he said.
Rich Schaffer, supervisor of the Town of Babylon, called Aluska — who worked in the clerk's office — a "valued member" of the office in a statement.
"Diane was a valued member of our Town Clerk's Office where she served residents of the town with dedication, compassion and a big smile. We are keeping her daughter, Jenna and her family in our thoughts and prayers. We are also keeping the Riolo family in our prayers as we try to make sense of and deal with this terrible accident," he wrote.