Mommy Blogger Lacey Spears Gets 20 Years to Life for Killing 5-Y-O Son With Salt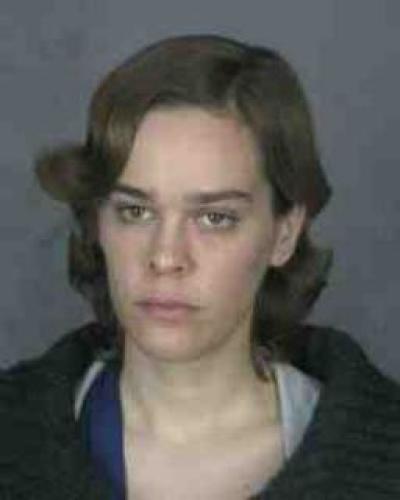 Lacey Spears, the young mommy blogger recently convicted of secretly poisoning her late 5-year-old son and documenting his decline on social media, was sentenced to 20 years to life in prison on Wednesday.
Acting state Supreme Court Justice Robert Neary handed down the minimum sentence in the Westchester County Courthouse in Valhalla on April 8, more than one month after a New York jury convicted 27-year-old Spears of second-degree murder in the 2014 death of her son, Garnett-Paul Spears. Prosecutors had requested the maximum penalty of 25 years to life.
"By not imposing the maximum, I'm exhibiting something you didn't show your son - namely mercy," Judge Neary told an emotionless Spears in court.
During the 14-day trial, prosecutors said Garnett had been admitted to the hospital with extremely high levels of sodium just days before he died in Jan. of last year. They accused Spears of adding salt to a feeding tube in his stomach which reportedly caused swelling in his brain before ultimately killing him.
Judge Neary said that he believed Spears suffers from the psychiatric disorder known as Munchausen by proxy, which sees a parent or caregiver inducing illness in a child or those they are caring for to garner sympathy.
"In many respects your crime is unfathomable in its cruelty, it gives rise to many questions I quite frankly don't have answers for," said Judge Neary, according to The Journal News. "This was not a spontaneous or ill-conceived solitary act. It was a serious and orchestrated series of actions that really shock the conscience."
Prosecutors said Spears, who portrayed herself as a devoted mother online, documented Garnett's final days via social media in a fatal bid for attention. Her heartbreaking posts about his declining health won her a large following and garnered sympathy from complete strangers.
"The motive is bizarre, the motive is scary, but it exists. She apparently craved the attention of her family, her friends, her co-workers and most particularly the medical profession," Assistant District Attorney Patricia Murphy told the jury before the conviction adding that Spears ultimately "tortured" her son.
Spears was raised in Allen County, Ky., and eventually moved to to Clearwater, Fla., where she reportedly developed an interest in organic living and holistic healing.
Two years ago, she and Garnett joined the Fellowship Community in Chestnut Ridge, New York, where she was living at the time of his death. The Fellowship was founded in 1966 by Austrian Philosopher Rudolf Steiner and it offers an alternative lifestyle while centering around the care of the elderly.
According to prosecutors, one of the witnesses from The Fellowship attested to seeing Spears feed Garnett through his feeding tube on Jan 17, days before he died. Another witness reportedly told investigators that Spears called her from the hospital as Garnett lay dying and urged her to dispose of a feeding bag Spears used to feed him.