"Money" Mayweather Hinting At Possible Return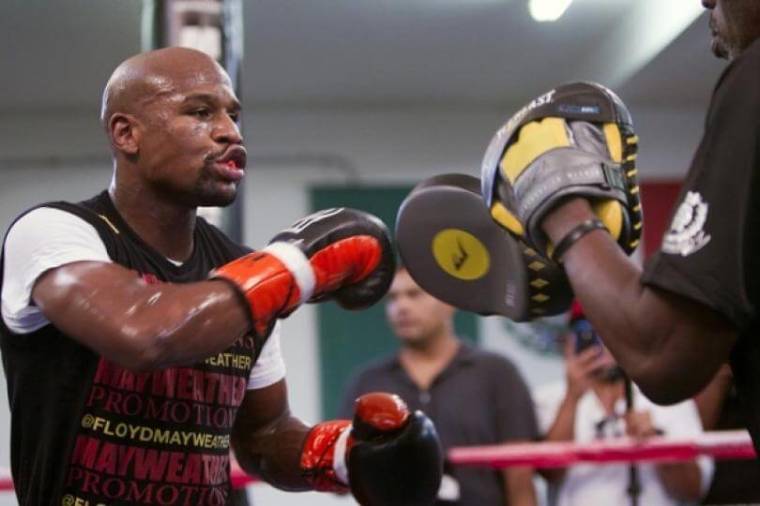 Retired undefeated boxer Floyd Mayweather Jr. has hinted about a possible return.
"Money May" walked away from the sport of boxing for the second time in September 2015, after handily defeating former world champion Andre Berto.
He left the sport with an unblemished record of 49-0, with 26 wins by knockout. Speaking to Showtime Sports' Jim Gray on Saturday, during the fight between Badou Jack and Lucian Bute, Mayweather says that while he is "happy where he is at" being retired, but did reveal that he has been in constant talks with CBS and Showtime.
"As of right now, you know, some crazy numbers have been thrown my way, upwards of, of course, nine figures," Mayweather said. "I'm truly blessed, way beyond belief. I don't know what we're going to do, but right now, I'm happy being on this side helping fighters."
The 39-year old Mayweather already dropped a hint about coming out of retirement as early as February, stating that if he made a return, it would be against fellow undefeated fighter and current WBC welterweight champion Danny Garcia.
"And like I said before, you're very outspoken, my dad is very outspoken; it would be good for me to come back for number 50 and fight the undefeated Danny Garcia, you know, at the MGM Grand," Mayweather said in a February interview with Fight Hype.
Mayweather did reiterate his intent to possibly face Garcia for his 50th professional fight, but also clarified that in order for him to do so, it would have to be one lucrative deal.
"If I came back, of course, it would have to be a nine-figure payday and probably a championship fight," Mayweather said. Mayweather retired for the first time in 2008, after defeating another former world champion Ricky Hatton, knocking the latter in the tenth round.
During his time in the sidelines, long-time rival and eight-division world champion Manny Pacquiao was deemed as the new pound-for-pound king of boxing.