Monica Wright Says God Helped Her Overcome Criticism After Ending Engagement To Kevin Durant
Monica Wright Says God Helped Her Overcome Criticism After Ending Engagement To Kevin Durant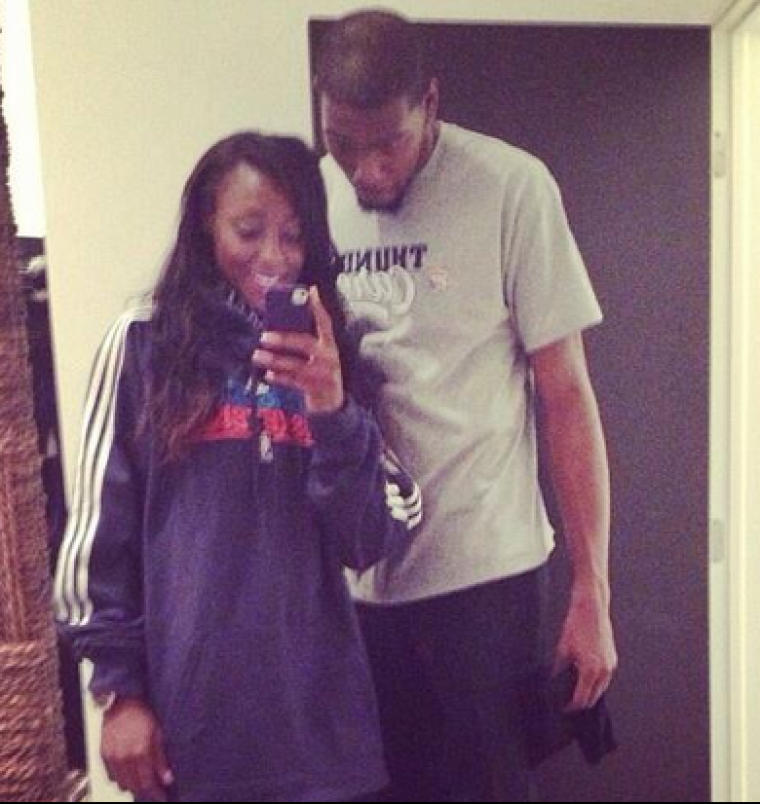 Monica Wright, the championship winning WNBA guard, has revealed that God helped her overcome criticism for breaking things off with former fiancee and fellow ball player Kevin Durant.
Durant, the 26-year-old Oklahoma City Thunder forward, made headlines last year for being engaged to Christian Wright, the 26-year-old who won the 2013 WNBA Championship with the Minnesota Lynx. While both basketball players have been vocal about their Christian faith, Wright recently spoke to Risen magazine about God helping her through the process of breaking up with Durant.
"Yeah, in my last relationship, I had to make a decision about compromising myself as a woman. I had to make a decision to leave a relationship, which a lot of people thought I was crazy to leave," Wright told Risen magazine. "There was a lot of criticism over it. But I think God had my back in it. Because I hold to what I know to be true, that is what God will reward instead of what people on the earth think is a good catch."
While she never publicly detailed the cause of her issues in the relationship with Durant, a YouTube video that was posted by user Mike Peden, shows Wright speaking about her breakup at the WNBA's Minnesota Lynx Faith & Family Night.
"I was engaged last year and it kind of changed that relationship big time because I was going in a direction that unfortunately a lot of people aren't willing to sacrifice their lifestyle for," she revealed in the YouTube video.
The news came one year after Durant bragged about his then fiance Wright after she earned her championship ring.
"I was proud of how she helped her team win a championship. It was kind of tears of joy," Durant said, according to the Oklahoman's Darnell Mayberry. "I'm glad she's my future wife. She's got more championships than I do."
The pair reportedly met during the 2006 McDonald's High School All-American Game, according to USA Today reports. Wright shares the name of the fictional basketball playing main character in the 2000 film "Love & Basketball."